Friday, December 13, 2002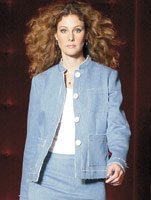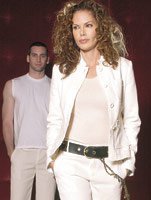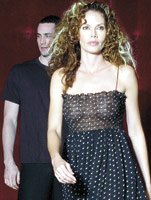 Los Angeles-based designer Lily Cheung waited a month after Los Angeles Fashion Week to present her Spring 2003 collection, at a show held Dec. 4 at Barfly in West Hollywood, Calif.
The 3-year-old collection offered casual and wearable looks for women and men this season. Standouts included pretty printed silk dresses, ruffled camis paired with comfy linen trousers, a pant suit in natural— unfinished edges on a boxy jacket with pockets gave it just the right touch— and a similar skirt suit in denim.
For the men, Cheung kept it simple. Cotton Tshirts were paired with basic pants and trousers in a variety of wearable colors—oatmeal, blue denim and black. —Joselle Yokogawa