Uncertainty in the Air About CAFTA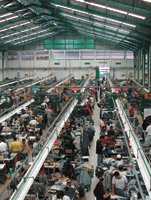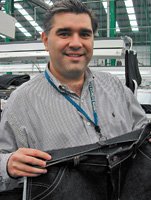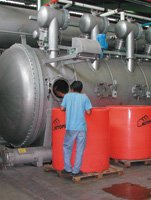 First there was NAFTA. Will there be CAFTA?
The Central American Free Trade Agreement, touted as the key to making the region competitive with China in apparel making, is treading water while it waits for approval by the U.S. Congress.
Many free-trade observers who thought Congress would pass the historic trade agreement this spring had not expected last year's presidential elections to shine a controversial spotlight on the accord. Democratic presidential nominee John Kerry noted he opposed certain aspects of CAFTA because he said it did not contain sufficient labor or environmental protections.
Now that elections are over, White House observers wonder whether President George W. Bush has the 218 votes he needs to get the document approved by the U.S. House of Representatives.
"There is very little Democratic support, and you still have a very sizable group of Republicans who are not on board," said Lloyd Wood, spokesman for the American Manufacturing Trade Action Coalition, a Washington, D.C.–based lobbying group for some of the largest textile and apparel manufacturing companies in the United States. "They are not even in arm-twisting range yet."
But Congress is finally discussing the matter. A preliminary hearing on CAFTA was scheduled for April 13 before the Senate Finance Committee, one of two committees in Congress that must review the accord. The other committee, the House Ways and Means Committee had a hearing scheduled for April 21.
CAFTA's opponents, particularly the U.S. textile and sugar industries, promise a heated battle in Congress. "Basically with the agreement, you are talking about giving away 500 million to 700 million square meters of production to China through various loopholes in CAFTA that would allow third-party yarn and fabrics [to be used in Central America]," Wood pointed out.
More work to do
Proponents are honing their lobbying skills to persuade fence sitters and new Congressional delegates to back the legislation.
So far, the congresses in Guatemala, Honduras and El Salvador have approved the trade pact. Costa Rica, the Dominican Republic, Nicaragua and the United States have yet to give their go-aheads.
Once Bush formally introduces the legislation to the U.S. Congress, politicians will have 90 days to approve the agreement. Many are predicting that CAFTA, modeled after the 11-year-old North American Free Trade Agreement—which commercially links the United States, Mexico and Canada—will not be passed until the end of May at the earliest.
"I think we are going to start seeing activity on this in the next few months," said Steve Lamar, senior vice president of the American Apparel & Footwear Association (AAFA), a trade organization representing apparel and footwear manufacturers that supports CAFTA.
Sourcing choices
The uncertainty surrounding the Central American accord is wreaking havoc on apparel companies that soon must decide where to place their Fall/Winter 2005 orders. According to an AAFA study, unless CAFTA is passed, Central America would likely lose significant U.S. market share in big-volume categories such as cotton knit shirts, cotton and man-made fiber woven shirts, cotton trousers, and shorts now that quotas have been removed on apparel and textiles for World Trade Organization members.
If those orders are placed in China or other Asian countries, it could be difficult for Central American factories to win back that business, international business experts observed.
"With CAFTA in place, you might have gone to Central America this year but don't, and then you go someplace else where they do a good job. You may never go back to Central America," said Robert Krieger, president of Norman Krieger Inc., a Los Angeles freight forwarder and customs broker who spends a good deal of time working with companies that import goods from around the world.
California concerns
All this talk of delaying the approval of CAFTA is worrying some Los Angeles textile companies with investments in the region.
Twin Dragon Marketing Inc., based in Gardena, Calif., is concerned about the delay and its effect on its Central American business.
"Our business in Nicaragua is not good," said Bo Dean, senior vice president of marketing and sales at Twin Dragon. "Everything is hanging on hold until we figure out how things are going to come along. We've been in limbo for two years."
Twin Dragon—which manufactures denim, corduroy, twill and stretch fabrics in Asia, Mexico and the United States—opened a textile dyeing and finishing factory in Nicaragua more than two years ago, along with a sewing facility that does mostly pants. The idea was to warehouse fabric in Nicaragua, dye it to precise orders, sew the garments and then ship the goods back to the United States for quick-turn orders that would be done in seven to eight weeks.
But that idea has not been as popular as Twin Dragon had thought it would be. "The only business I am getting is from people trying to do a little business in Central America to be prepared for when CAFTA comes through," Dean said.
The uncertainty swirling around CAFTA is also putting a dent in the entrepreneurial aspirations of the E & J Textile Group, based in Hawthorne, Calif. The company—which does fabric knitting, dyeing and garment manufacturing—opened a large sewing facility in Nicaragua in 2001 and expanded it in 2003. The facility now employs 800 people who produce 1.5 million knit tops and bottoms a month for Wal-Mart Stores Inc., J.C. Penney Co. Inc. and Kohl's Corp. Expansion is on the company's mind but not until CAFTA goes through. "We want to establish a dye house and knit-fabric facility in the future but not at this time," said James Chung, vice president of sales and marketing at Textile Unlimited Corp., a division of E & J.
Talking points
For years, Central America has been an economic apparel manufacturing site for U.S. clothing companies looking for an alternative to China and India.
The Caribbean Basin Initiative, signed by President Ronald Reagan in 1983, fostered this growth. In 2000, the initiative was updated with the Caribbean Basin Trade Partnership Act, which gives duty- and quota-free status to apparel that is cut and sewn in Central America but is made out of U.S. yarns and fabric. In addition, duty- and quota-free status is given to clothing made in Central America from knit fabrics produced in Central America out of U.S. yarns.
But CAFTA would change that slightly. Until now, U.S. textile companies have been able to stay alive by selling their fabrics to Central American garment manufacturers who want to export their goods to the United States free of quotas and tariffs. In 2003, the U.S. textile industry exported $2.36 billion of fabric to Central America, up from $2.23 billion in 2002 and $1.68 billion in 2001.
Under CAFTA, apparel made in Central America from fabric manufactured in Mexico, a major denim and twill producer, and Canada would also enter the United States free of quotas and tariffs.
In addition, trade preference levels would allow Nicaragua to use up to the equivalent of 100 million square meters of fabric from third countries in their garments and export them to the United States duty free.
Furthermore, any third-country yarns or fabrics considered to be in short supply in the United States or Central America could be used in Central American–made clothing and exported to the United States duty free.
These provisions have rallied most U.S. textile companies to oppose CAFTA in its current form. "How does supplying Central American countries with Mexican denim help American textile companies?" asked Jock Nash, the Washington lobbyist for Milliken & Co., based in Spartanburg, S.C. Milliken is one of the largest textile companies in the United States.
Nash said he will be lobbying newly elected and veteran U.S. representatives to keep the free-trade agreement from passing."I think the administration is running out of steam," Nash said.
"I think they are going to have a very hard time getting it passed."
Proponents beg to differ. Bill Morley, the legislative analyst for the U.S. Chamber of Commerce, is hoping to see a CAFTA vote pass. "Our take is that it is all systems go," he said.
Still, the uncertainty is weighing on businessmen such as Carlos Arias, executive vice president of Koramsa, a Guatemalan manufacturer that makes 700,000 pairs of denim pants a week for such major U.S. companies as Gap Inc. and Levi Strauss & Co.
"Our customers believe that a Central America without CAFTA is a weak sourcing region," he noted. "The delay brings uncertainty to the market, and it is bad for Central America."