Wednesday, January 26, 2011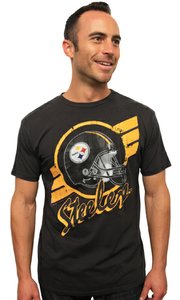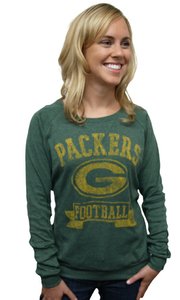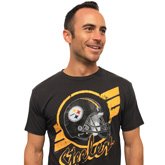 Junk Food Clothing is going to the Super Bowl. The Los Angeles maker of nostalgic graphic tees will set up a pop-up tailgate shop at The NFL Experience, the pop-up theme park operated by the National Football League during the lead up to the big game.
The company will sell limited-edition vintage NFL T-shirts at the event, which runs Jan. 27–Feb. 6 at the Dallas Convention Center.
With products for men, women and kids, the Junk Food tailgate shop will feature merchandise that commemorates all NFL teams—including the Green Bay Packers and the Pittsburgh Steelers, who will compete in Super Bowl XLV on Feb. 6 at the Cowboys Stadium in Arlington, Texas.
"Junk Food Clothing is excited to kick off Super Bowl XLV the Junk Food way—by tailgating!" said Ron Wagenseil, president of Junk Food Clothing. "Football is a beloved American sport, and Junk Food is the all-American T-shirt brand, so it makes sense for us to kick off Super Bowl XLV in a fun way that only we can."
This year marks the 19th anniversary of The NFL Experience. Billed as pro football's interactive theme park, the event features participatory games, displays, entertainment attractions, kids' football clinics, autograph sessions and football memorabilia. Proceeds from ticket sales benefit the Super Bowl Legacy Grant, which helps open enrichment centers for under-served youth in diverse communities. Proceeds from The NFL Charities will help open the North Texas Youth Education Town in Arlington this year.
Junk Food is a subsidiary of Delta Apparel Inc. The company has distribution rights to more than 80 licensed pop-culture properties, including rock 'n' roll, characters, movies, sports and foods. For more information, visit www.junkfoodclothing.com.—Alison A. Nieder