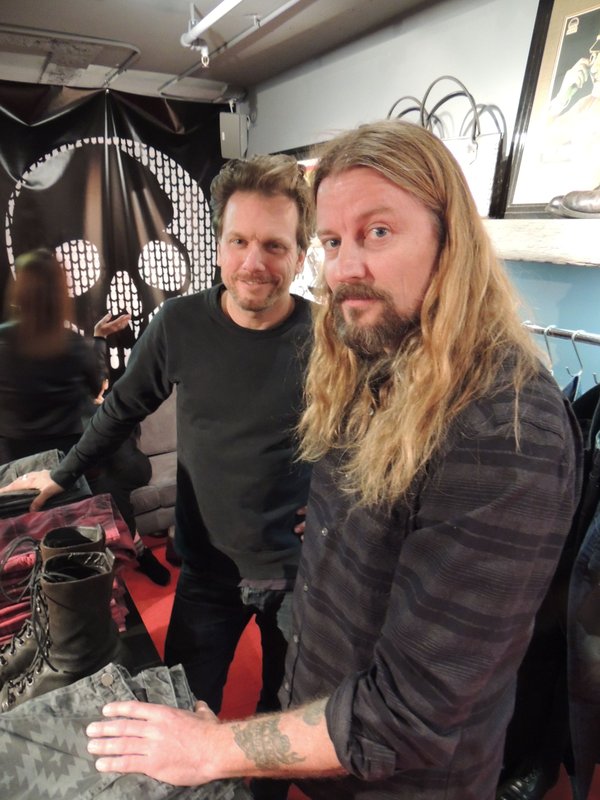 Kelly Cole: Bombs Away
Bombs Away. It is the name of the first full collection of the Kelly Cole label.
L.A. fashion veteran and man about town Kelly Cole produced a Dec. 5 soiree for Bombs Away at his Kelly Cole boutique at 175 S. La Brea, which is in the District La Brea retail compound in Los Angeles.
Denim guru and Cole's label partner Sean Hornbeak was on hand to explain the finer points of the collection inspired by workwear and fashion. The goal of the collection was not just to make another T-shirt. It was to bring a sense of fashion savvy, some vintage inspired finishes, and place them on the bodies of well worn workwear. "We're trying to take the essence of the classics and mix them with a clean, modern aesthetic," Cole said.
They also make it all in America. Bombs Away featuresT-shirts, sweatshirts, denim pants, unisex chinos, belts and wallets.
Kelly's friends such as actors Katherine Waterston, Marisa Tomei, Joy Bryant and Danny Masterson dropped by the party, which was a benefit for non-profit arts education group The Art of Elysium.