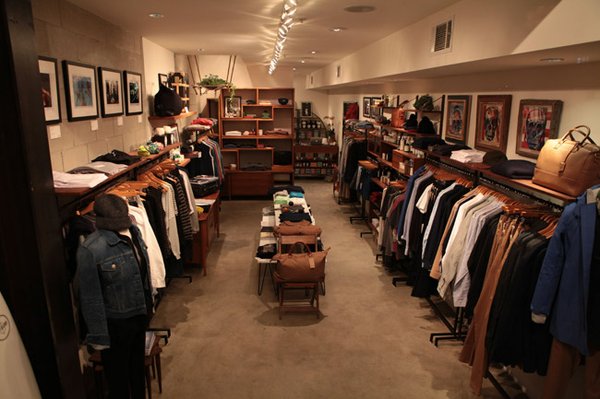 MISE EN SCÈNE
Mise En Scène: From Brand Building and B2B to Boutiques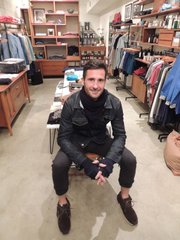 Andrew Pollard was in the vanguard of the e-commerce business, but for his new venture, he's working with retail 1.0, creating a bricks-and-mortar boutique.
Pollard opened the boutique Mise En Scène at 1638 Abbot Kinney Blvd last month. It's on a street that has received wide acclaim as one of the most popular shopping areas in Los Angeles. The Australian-born Pollard opened Mise En Scène after building a résumé that has touched on some of the fashion industry's most prominent businesses.
He was a founder and continues to be a shareholder and an adviser to Pop-Market, an e-commerce platform for wholesalers that lists clients such as Lee, Dockers and Calvin Klein. The platform recently announced a footwear e-market, FFANY365.com. It is scheduled to go live Jan. 15, said Joe Shohfi, the chief executive officer of New York–based Pop-Market.
Previously, Pollard served as president of the prominent Project trade show. He co-founded the boutique brand Kiki de Montparnasse and did sales and marketing for brands such as Diesel USA and Sixty USA.
His latest project could be a vote of confidence for boutique retail, which has suffered mightily in the years following the Great Recession, when many boutiques closed in the face of growing competition from price-driven department stores and online retailers.
Initially, Pollard's new venture was going to be online only. But he fell in love with Abbot Kinney, its eclectic stores and the stylish bohemian lifestyle of the area. Pollard changed directions and thought that the best way to introduce the project would be through a bricks-and-mortar space. He will introduce an e-boutique (miseenscene.co) in the first quarter of 2014.
"I truly believe our industry is changing very quickly, and although I don't know what the future holds, I feel it will be at the intersection of tradition and technology," Pollard said.
Pollard said he hopes to build his business on the channels of e-commerce and physical retail. His clients will patronize the e-commerce channel if they are not located in the Abbot Kinney area or if they don't have time to visit a store. Physical retail offers the boutique experience, which, Pollard and other retailers maintain, continues to be a very good investment. The best boutiques allow people to decompress from the frantic pace of modern life, said Carl Louisville, who started Guerilla Atelier in downtown Los Angeles earlier this year.
"It's personal," Louisville said of boutique retail. "It's a much-needed return to the days of old—relationships, community, beauty and commerce. That will always be a good business venture."
Mise En Scène will offer men's and women's brands such as 3X1, Apolis, Globe Trotter, Hancock, Jac & Jack, Kelly Lamb, L:A Bruket, Orelbar Brown, Prospector Co., Saturdays NYC, The White Briefs, Todd Snyder x Champion, UNIS, Ursa Major and Want Les Essentials de la Vie. It also will offer a Mise En Scène brand.
The brands at his stores share an artisanal appeal, Pollard said. They will attract the fashion consumer and the fast-fashion consumer.
"We believe quality and authenticity will always be valued over price and chasing trends, so we want to engage the fast-fashion consumer more effectively by providing less transient and commoditized product at a high price/value quotient, while attracting an affluent customer base tired of paying a premium for high fashion," he said.
The Mise En Scène brand will not be wholesaled to other retailers. Pollard said the line will be offered without any added margins to keep prices competitive for boutique fashions.
Pollard also hopes to export the concept to other cities. He plans to open an unspecified number of Mise En Scène physical boutiques in the next three to five years.