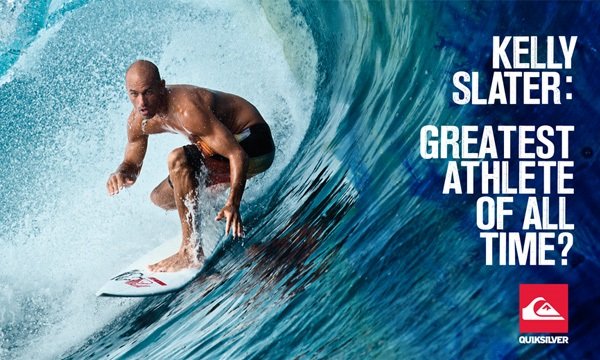 SURF MOVES
Slater Leaves Quiksilver
After more than 20 years of being the public face of Huntington Beach, Calif.–based surf giant Quiksilver, Kelly Slater is changing teams.
Slater, a celebrated surfer who won the Association of Surfing Professionals World Tour championship a record 11 times, ended the 23-year-old partnership with Quiksilver on April 1 to start a brand with Paris-based fashion conglomerate Kering, formerly PPR. It runs St. Laurent, Alexander McQueen, Brioni, Stella McCartney and Puma. It also runs Costa Mesa, Calif.–based Volcom. Along with Quiksilver, Volcom is one of the dominant surf and skate brands.
Slater confirmed on his Instagram page on March 31 that he would develop a clothing brand with Kering. "They truly share my values and have the ability to support and completely look after me and this endeavor," he wrote.
He also noted that Quiksilver's two decades of sponsorship gave him a life that he dreamed of as a child. "There could have been no better partner for me to have than Quiksilver," he said.
In a statement, Quiksilver, noted that Slater will continue to influence its business. Slater is an ardent environmentalist, and Quiksilver will be partnering with Unifi's Repreve fabrics, made from recycled materials.
Along with appearing in Quiksilver ads, Slater helmed Quiksilver's clothing line VSTR. The company dropped VSTR in early 2013 after Andy Mooney, Quiksilver's chief executive, chose to focus on the company's core brands, Quiksilver, Roxy and DC, in order to improve the surf giant's performance.
In July 2013, VSTR lost a trademark-infringement lawsuit brought by World Marketing Inc.'s Visitor menswear label. Quiksilver was ordered to pay $3.6 million in royalties and punitive damages.