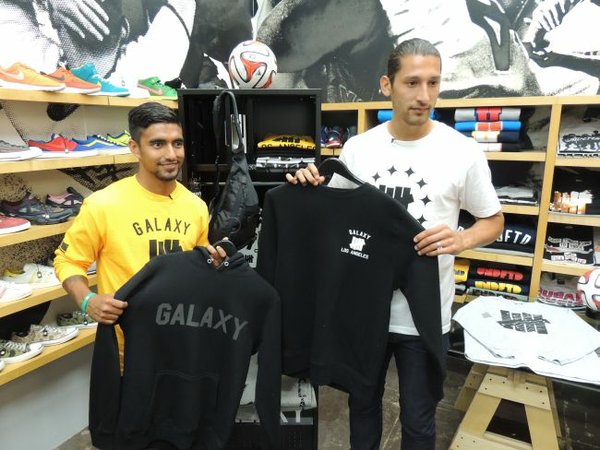 Undefeated Takes on Galaxy
In the colorful world of sports logos, the LA Galaxy soccer team has one of those commanding emblems; it's a shield, a quasar star and the words LA Galaxy.
It would have been enough not to mess with such a logo, but on April 10, the four time winners of the Major League Soccer Cup introduced LA Galaxy X UNDFTD a capsule collection where it partnered with Undefeated, one of Los Angeles' premier shops and brands for streetwear and sneaker obsessives.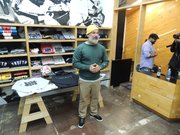 James Bond, the co-founder of Undefeated got a bit of a headstart on the Galaxy DNA. He worked with former Galaxy midfielder David Beckham on the fashion line Adidas Originals by Originals James Bond for David Beckham from 2008 to 2012, which covered most of Beckham's glory years at the team.
For the LA Galaxy X UNDFTD streetwear and fashion inspired capsule collection, Bond said that he wanted to bring the primal grit of competition into the Galaxy logo. "The tag line is sports is war. There's a lot of element of fighting in it. It's simple, clean and not a lot of lines," Bond said.
For one look, there's a graphic of a sword in the middle of the Galaxy shield. The team's quasar and Undefeated's bar logo dance beside the sword. Bond didn't want rest easy with one logo. He will try more looks with the capsule collection's fleece, T-shirts, pullover hoodies and sweats, which will be sold at Undefeated shops, Undefeated.com and the Galaxy's home; StubHub Center in Carson, Calif.