TECHNOLOGY
Trendabl: Mixing Social Networking and E-commerce in Three Clicks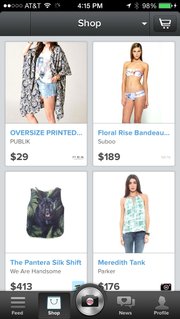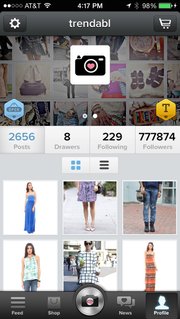 After a new wave of photo sharing via social media emerged roughly three years ago, Jon Alagem, chief executive officer and founder of Trendabl, noticed his friends were posting their outfits and style shots to their social networks, but there was a major disconnect in that followers were unable to find and shop the looks directly. Alagem set out to create an e-commerce space with a customized solution that would be seamless for merchants and users alike.
Trendabl officially launched in April 2012 and began strictly as a social-networking app for iOS devices. This March, boasting over 1 million users, Trendabl launched an app compatible with Android devices, and its own official URL, and has been revolutionizing how consumers are able to shop with their mobile devices.
Participants can upload fashion-specific images straight from their smartphones and tag the product information, including the brand, store, category, color and price. This enables everything on the site to be searchable through filters. The company also recently launched a "Find It" feature.
"For products that aren't for sale in our native shopping experience, you will see a Find It button," Alagem said. "When you tap that button we use image-recognition technology to find you either that exact product or products that look very similar to it from our affiliate partners. You can also use this feature in search. So if you see a cool pattern, you can take a picture and we will show you similar-looking items."
The platform offers a completely native shopping experience, meaning users can shop multiple vendors at once and check out with one cart—all within one to three clicks (after storing credit-card information) while never having to be redirected away from the site.
"We see a lot of issues with affiliate links and having to be redirected to each store's website," Alagem said. "We feel the future of e-commerce will be completely native, enabling a simpler shopping experience for users and merchants."
Alagem went on to say that they are not only focusing on user experience but retailers as well. Trendabl is integrated with retailers' backends, which enables them to track their stock instantaneously as it is sold. Returns are also processed through Trendabl, which sends the consumer a label to return the product back to the merchant directly.
"We are trying to make shopping as simple as possible for consumers and merchants," Alagem said.
For more information, visit www.trendabl.com.