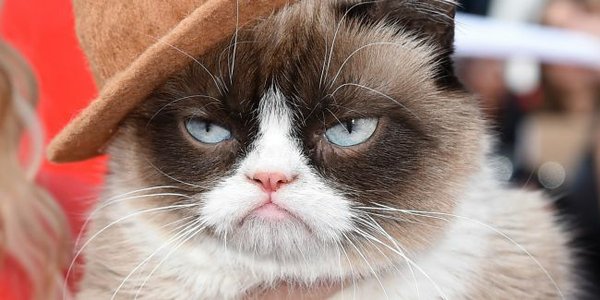 Grumpy Cat Scratch Fever
The real star of the season isn't a super model or an action star – it's Grumpy Cat!
The cat with a sour puss is named Tardar Sauce. According to media reports, its grumpy looking face is caused by feline dwarfism. Tadar Sauce's unique mug has been featured on the covers of Wall Street Journal, New York Magazine, a wildly popular Facebook page, TV shows like Bachelorette and 6PM on Aug. 4, it made an appearance at Kitson in Santa Monica. More than 1,000 people are forecasted to attend the appearance and pick up Grumpy cat toys and books, said a Kitson representative.. Take that Hello Kitty.