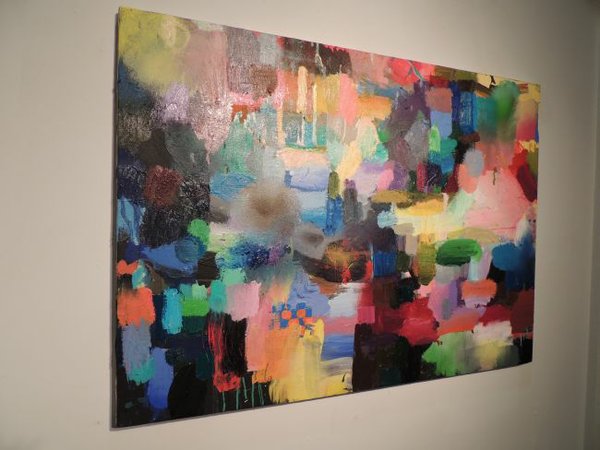 Schaefer In The Fashion District
Alexander Schaefer gained notoriety during the Occupy protests of a couple years ago when he chalked the words "chaos" and "crime" with the Chase bank logo. He happened to do it in front of a downtown L.A. Chase bank. That and his series of paintings called "Burning Banks" bought him to the attention of the LAPD. For the chalk protest, he spent 12-hours in jail, but was released and never charged. Police interest in the bank paintings flagged when they found that Schaefer was an artist making a comment on the American economy.
Since then, Shaefer, a downtown Los Angeles resident, has continued to work his teaching gigs at Art Center College of Design and California State University, Los Angeles, and produced many new works, many of which have no political themes.
Some are on display at a group show at the Blackstone Gallery in the Fashion District. The gallery show called "Group Show 2" held a debut on Aug. 14. Other painters in the show include Steven Higgins, Miles Lewis, Chyrum Lambert, Arch Reyez, Pavel Acevedo, Miiles Lewis and Curt Lemieux.