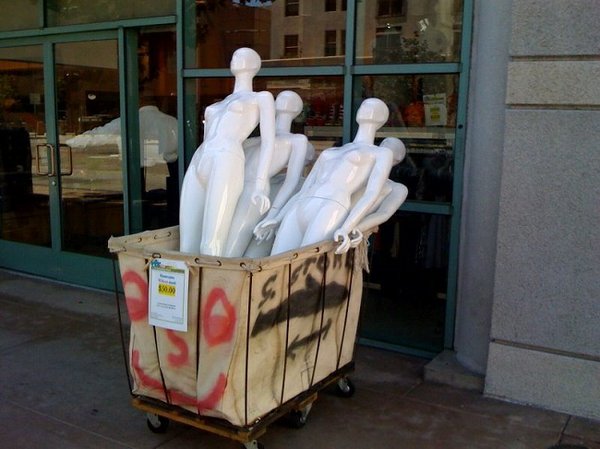 VISUAL DISPLAY
A Few Dummies Here
So you say you're in the market for a few dummies?
Have I got a deal for you, or should I say does FIDM have a deal for you.
The FIDM Scholarship Store, where all the proceeds go to generate scholarships, has a bin filled with mannequins for $50 each. Note to visual display people. These mannequins come without stands. But such a bargain.
If you wander inside, the store has scrubs for $2 and men's socks, also for $2. Entering the FIDM Scholarship Store is like going on a treasure hunt. There are some real finds, and a few misses. But where else can you get the most frilly wedding gowns encrusted with embellishments for as low as $200?
The store, next to the Fashion Institute of Design & Merchandising campus, is located at 919 S. Grand Ave.