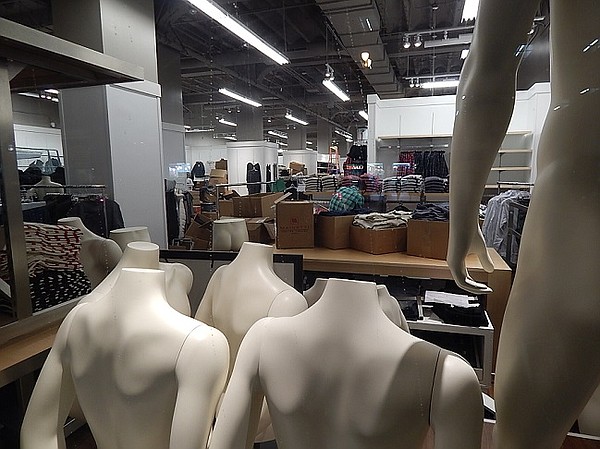 RETAIL
Downtown LA Gap Store Opening Soon
One day, bustling Broadway in the heart of downtown Los Angeles might be the place to shop.
Right now, it is a work in progress. One of the newest stores coming to the retail mix is the Gap Factory Store at 737 S. Broadway, which opens this Friday at 10 a.m.
This is the first Gap store for downtown LA and its debut is just in time for the holiday shopping season. Workers have been stocking the shelves with discounted goods and getting the place ready for the doors to open.
The outlet store is just a few doors down from a relatively new Ross Dress for Less and up the block from a very cool Urban Outfitters store that for one year has occupied the historic Rialto Theatre with its blazing neon sign.