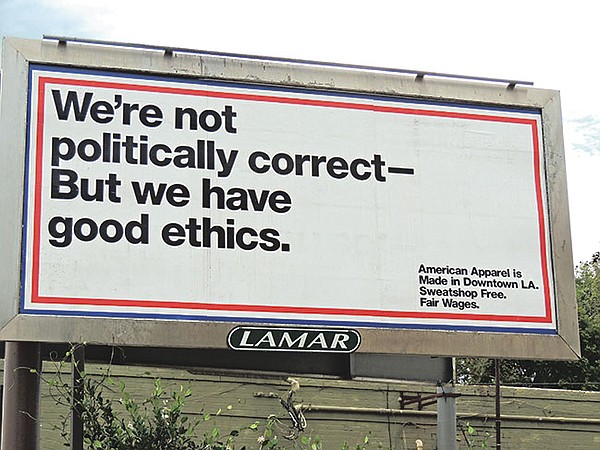 MANUFACTURING
2014 Newsmakers: Dov Charney's Fight With American Apparel
For American Apparel founder Dov Charney, it's been a harrowing year.
No stranger to controversy, over the years Charney faced sexual-harassment lawsuits and strong criticism for his sexually charged advertising campaigns.
But in June, American Apparel's board of directors voted to oust the Canadian-born entrepreneur as the company's chairman and suspend him as the chief executive and president for alleged inappropriate behavior and financial misconduct.
A special committee appointed by the board is conducting an investigation into Charney's alleged missteps, but there still has been no determination of what will happen.
Charney fought back. With only 27 percent of American Apparel's stock in his portfolio, Charney went on a hunt for more financial clout. The result is that Standard General, a New York hedge fund, started buying up stock and, with the support of Charney's 27 percent interest in the company, now controls 44 percent of the stock.
That has given Charney a little more leverage, which helped him get a paying consulting job with American Apparel while the board's investigation continues.
Meanwhile, at Standard General's urging, six members of the eight-member board have been replaced as well as several top-level executives who backed Charney's dismissal.
John Luttrell, the chief financial officer at the time of Charney's departure, stepped in as interim chief executive. But by September he was out the door, replaced by Scott Brubaker, another interim CEO, known as a turnaround whiz.
Stepping into the chief financial officer position is Hassan Natha, a former Nike executive. And as of Dec. 15, the company will have a new chief counsel on board. Chelsea Grayson is taking over the job from Tobias Keller.
All this turmoil comes as American Apparel, which operates the largest apparel-making factory in the United States in downtown Los Angeles, has been struggling for nearly five years and flirted with bankruptcy twice.
The company has lost nearly $300 million in almost five years and is carrying an accumulated debt load of nearly $300 million. For the first nine months of the fiscal year ending Sept. 30, net sales were $455.4 million, down from last year's $464.8 million. Net loss for the same period was $40.8 million compared with $85.5 million last year.
The Charney ouster had many people fearing that American Apparel would move its production overseas to save money. But so far, the company, which employs more than 3,000 people in its downtown factory and another 7,000 people in its 245 retail stores and other entities, has vowed to stay in Los Angeles.
Dec. 16 update:
RELATED STORIES