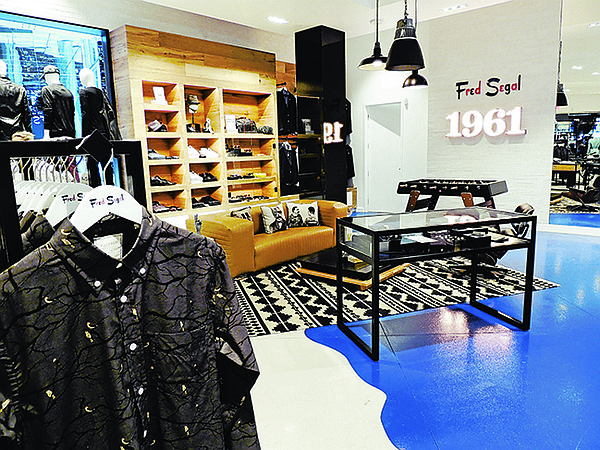 RETAIL
2014 Newsmakers: Iconic L.A. Retail Tests the Waters in Las Vegas
High-end shopping has been part of the Las Vegas Strip experience for years, but 2014 was the first time Los Angeles retail came to the strip.
In August, Fred Segal, a pioneer and a landmark of the Los Angeles boutique retail scene, opened its first set of stores outside of Los Angeles County at the new SLS Hotel & Casino at the north end of the Las Vegas Strip.
Earlier in the year, Kitson, a boutique chain that made its reputation on Los Angeles' Robertson Boulevard, opened one of its largest stores, at 12,000 square feet, at the outdoor shopping district located outside of The LINQ Hotel & Casino. To make the strip's new boutique retail even more of an LA story, Caruso Affiliated, the developer of The Grove and The Americana at Brand retail centers in Los Angeles County, also signed up to manage the retail district at The LINQ.
There's a lot of work facing these retailers, said Meital Bronstein, a veteran of Las Vegas' boutique scene since 2001. She operated the now-defunct Talulah G. boutiques on Las Vegas Boulevard and at the strip's Fashion Show mall and also co-founded Bungalowclothing.com, a Las Vegas–headquartered e-commerce store that aims to give its patrons a personal styling experience with designer clothes.
"It's very difficult to sell a designer product in a specialty, multi-brand design store," Bronstein said of the Las Vegas Strip. "The people with the spending power—the tourists—are going to go directly to [branded] designer stores."
But Fraser Ross, founder of Kitson, said that the Las Vegas Strip Kitson is exceeding its forecasted sales numbers. But he does concede that business is different on the Strip. Most of the tourists are looking for bathing suits, flip-flops or something that they could fit into already-full suitcases. Yet, like everywhere else, location is key on the Las Vegas Strip. "We're on the 50-yard line of the Strip," he said of The LINQ. "How could we not be successful on the 50-yard line?"