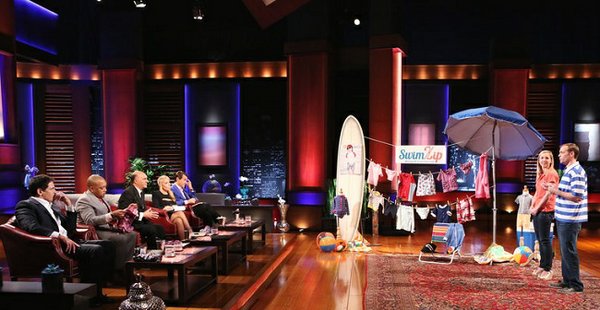 'Shark Tank' Coming to Vegas
Will you be in Las Vegas later this month for the apparel trade shows? Watch out for the sharks. Or go visit their booth at WWDMAGIC.
"Shark Tank," the reality show competition that pairs entrepreneurs with investors (a.k.a. "the sharks") is heading to the WWDMAGIC show in Las Vegas later this month.
"Shark Tank" will have a booth at the Las Vegas Convention Center and show producers will be on the hunt for new talent during the show's Feb. 18-20 run.
Produced by Mark Burnett, the Emmy-nominated ABC show gives entrepreneurs an opportunity to pitch their ideas to a panel of investors, including billionaire Mark Cuban, owner and chairman of AXS TV and owner of the Dallas Mavericks; real estate investor Barbara Corcoran; "Queen of QVC" Lori Greiner; tech investor Robert Herjavec; venture capitalist Kevin O'Leary and fashion and branding expert Daymond John, who is also a MAGIC alumn.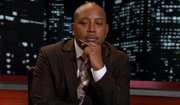 As the founder of streetwear brand FUBU, John is well-aware of the trade show's influence as a platform to launch a brand.
Can't wait until the trade show to glean some of John's brand-building insight? You're in luck. The investor and fashion expert shared his advice for entrepreneurs heading to the show in a recent Q&A:
What do you feel are the two most important elements needed to launch or build a successful brand? Essentially, what are the common denominators shared by successful brands or businesses?
The first thing you absolutely need is strong and laser-focused communication that is able to tell a powerful story to their customer base. When you have a great a story that resonates with customers, they quickly become a part of your brand and transform from customers into brand ambassadors. Then, they tell your story to all of their friends and cost-effectively broadcast your messaging. The second thing you need is to always deliver and continue to over-deliver to all of your stakeholders. In my mind any sort of promise is a verbal contract that you cannot go back on. That could mean to continue delivering great, quality products to your customers. It could also mean that you have the strong ability to finance and deliver your product to retailers on time. If you continue to live up to your statements and consistently deliver, people will be knocking down the door to do business with you.
As the founder, president and CEO of FUBU, what advice would you give to someone starting out in fashion and how did MAGIC Market Week help FUBU grow?
If you're going into fashion now, even more now than ever, it's all about sales and proof of concept. Remember that even if you have a great idea, it's not a business until you've tested the product on the market and had sales from real customers. Sorry, but sales from just your grandma don't count! You can get started on this at a small level by producing a small run of product and setting up an e-commerce site through Shopify. You'll be able to receive incredibly valuable feedback and continue improving your product. Regarding MAGIC Market Week, it's by far one of the most effective ways to grow and define your business. While people attend MAGIC with the mindset of just selling clothing, it's way bigger than that. You have one room filled with people from all over the globe that can help grow your fashion brand. There are manufacturers, distributors, financiers, and many other people that you can network with. That's what happened to me. Even though I had originally been contacted by my Samsung partner after taking out an ad in the newspaper, it was when they saw me at MAGIC and saw the incredible buzz around the FUBU brand that they knew we had to work together.
In your opinion, what is the one biggest detriment standing in the way of success?
Without a doubt, the biggest detriment to success is a lack of drive from the core team. Most people don't realize that "overnight successes" have been grinding for years upon years to get where they are. If you don't love what you do, it makes putting in those extra hours, early in the morning and late at night, very, very tough. You must love what you do and be ready to work nonstop for it!
What advice would you give to would-be start-ups in need of financial backing to get off the ground?
First, bootstrap as long as you can, and do not take in other funding until you learn all the benefits and the hurdles of the brand. Secondly, take small, affordable steps in regards to selling your product. And finally, look for strategic partners. People that know aspects of your business that you don't know, and can accelerate your company's growth quickly. Not only will you be able to accomplish things you couldn't have otherwise, but it's also the cheapest way to learn.
How can a struggling brand know when it's time to cut their losses— or when success is just around the corner?
It's extremely tough to know when success is right around the corner. Sometimes, it's something in your gut, other times you have no idea. You need to cut losses when you've been bleeding for a long period of time and can barely keep the doors open. Also, if you've lost that passion that is necessary to start a business, that's not a good sign.
What do you wish you would have known when starting your own career?
I wish I had a better grasp on financial literacy. I created an amazing company and brand and almost lost it all due to the lack of my financial intelligence. It's the cornerstone of every business, and not something to disregard.
What do you look for when selecting brands for the show?
No. 1, you have to have a great operator. You need that CEO at the end of the day that can make it happen. No. 2, you need a business that is scalable. I'm all for small businesses that are self-sufficient and supporting their family, but from an investor standpoint, scalability is crucial. Number 3, I need to see a proof of concept. You need to show me that you have an idea or concept that works and complete strangers have already given you their own cash to buy your product. This way I'm able to help to turn your spark into a fire.
Is there anything that's an automatic turnoff for you when hearing a pitch?
Absolutely. I hate when I hear how the individual will hire all the people and the assets around that they need once they receive this great amount of funding. Also, I'm immediately turned off when the individual states how huge the market is and if they only get 1 percent of that several billion-dollar market. That's not a justification that you will get business because the big players in your industry will spend millions and millions of dollars to keep that 1 percent.
What is the most disastrous pitch you've ever heard on Shark Tank?
It's definitely the pitch from first season where the inventor wanted to surgically implant Bluetooth devices inside of people's ears! In order to charge the device you would have to stick this huge long needle in your ear as you slept!
Who has been the show's biggest success story?
I believe its Lori Grenier and the Scrub Daddy. Last time I heard, they've done $15 million in sales. She's killing it with those little sponges!
You obviously have an impressive history in the fashion industry. Is there any advice you can share that's specific to fashion start-ups?
The biggest mistake people make is stacking up on inventory before you have any sales. Start small and create demand. The worst thing any entrepreneur can do is stack their garage full of 10,000 units of product and think to themselves, "How am I going to sell all of this?"
You can find more of John's business advice at the "Shark Tank" website.