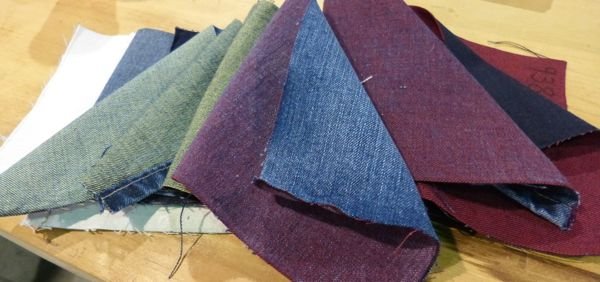 RECYCLED TEXTILES
Cone Serves Up Denim With Ketchup and Mustard
Cone Denim is in Las Vegas this week with the latest in its lineup of denim made from recycled plastic bottles: Ketchup Red and Mustard Yellow.
The denim fabric maker uses the recycled content in the weft yards so the color shows through on the inside of the fabric.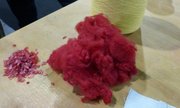 The two new shades join a growing collection that includes Food Tray Black, Water Bottle Blue and X-Ray Gray (made from recycled film canisters). (You can see some of these fabrics in our coverage of the recent Kingpins show in New York.)
You can see the latest colors at Cone's booth at Liberty at the Sands Expo, where the company is showcasing its made-in-America offerings from its White Oak mill in Greensboro, N.C.