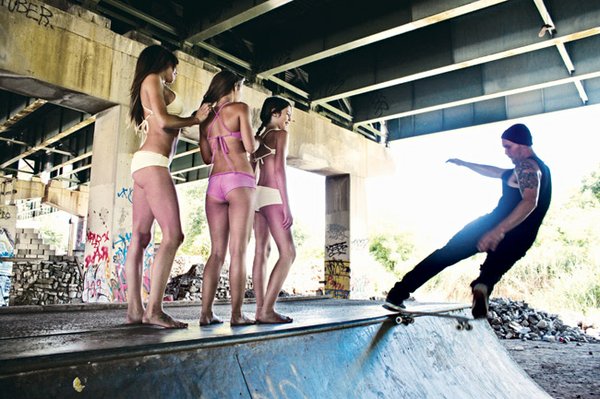 EDEN ECO & LITTLE EDEN
Eden Eco and Little Eden: Eco-Friendly Swimwear for All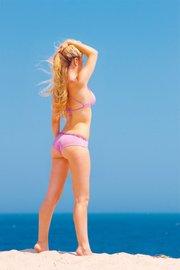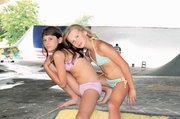 Emily Fioravanti is a Philadelphia native with her heart on the California coast. The Westchester, Penn.–based designer is inspired by her years living in Santa Cruz and surfing iconic West Coast surf spots from Four Mile to Lower Trestles.
"I have always lived in a bikini," Fioravanti said. "It's the standard uniform for all of my best memories. It still is even though our season is shorter on the East Coast."
For Spring 2014, Fioravanti is launching an eco-friendly swim collection made from a recycled polyester/spandex blend that is "super soft, wicks great, and has the stretch and recovery required."
"I wanted to challenge myself to make the most comfortable bikinis that stood right on the fine line of sexy without going over," she said.
The suits are produced in Southern California, and Fioravanti tries to source all her materials "as close to home as possible to keep our carbon footprint at a minimum."
Self-described as "obsessed with clothing construction," Fioravanti designed bridal gowns for Maria Romia Bridal Couture before launching Eden Eco.
"From concept to design to production, it doesn't make a difference how much fabric and materials are involved. It's about the process and result for me," she said. "Bridal couture is mainly focused on fit. I learned more there than I ever did [or] could have in school. I absolutely called on that wisdom while creating these pieces."
In addition to Eden Eco, Fioravanti is also launching a capsule collection for girls called Little Eden.
"I have an 11-year-old daughter who has been my trusty sidekick since the day she was born. Everything in my life revolves around her," said Fioravanti, adding that she saw a gap in the market for age-appropriate swimwear that promotes positivity and is inspired by girls' role models.
"[Plus,] this new generation really cares about being sustainable, so it's a total added bonus that they are eco friendly," she said.
Eden Eco suits are sold in boutiques in Long Beach Island, N.J., and Huntington Beach, Calif., as well as on the company's website (www.edeneco.co).