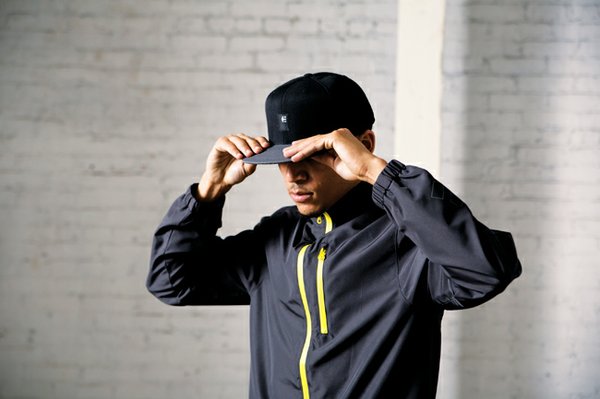 ETNIES APPAREL
Etnies Next Step: Expanded Clothing Line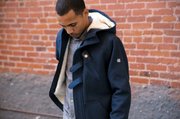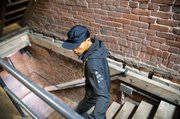 For much of its more than 20 years in business, Etnies mostly sold footwear for skateboarding, which is today sold in more than 70 countries. This year, the Lake Forest, Calif.–headquartered brand will forge a new direction and give equal time to clothing.
At the recent Agenda trade show in Long Beach, Calif., which ran Jan. 7–8, Etnies introduced its expanded men's fashion line. The company hopes to carve out a new identity for the new line by calling it Etnies Apparel. Before Agenda, Etnies grouped its apparel along with its footwear all under the Etnies name. The brand is taking a big risk, said James Appleby, global brand director for Etnies, which is run by parent company Sole Technology, also headquartered in Lake Forest.
Etnies Apparel will represent an entirely new look. Instead of emphasizing graphic T-shirts, the expanded line will emphasize outerwear and woven shirts, Appleby said.
"It was a strategic decision," Appleby said. "We needed to elevate. [Clothing] is not an accessory to the brand. It's a long-term strategy, not a short-term fix. We're changing client base and making a slow increase in the jacket category and cut and sew."
Sole Technology owner and Chief Executive Officer Pierre-André Senizergues said there was wide interest in the new line at Agenda, adding that appointments were up almost 50 percent compared with the Agenda show in July. Retailers were intrigued by the new looks from an established brand such as Etnies, and, eventually, the expanded Etnies Apparel brand will add value to Sole Technology, which also produces clothing brands such as Altamont, Emerica and ThirtyTwo.
The current market for any new venture is tough, said Willard Ford, a partner with the Los Angeles–headquartered Flagship Agency, a showroom that focuses on new and emerging brands. "It's easy to get people to look at it," Ford said of a new brand. "To get them to buy it is another matter."
Selling new brands to boutiques is "a hard road to travel," Ford said. "But if anyone can do it, he can," Ford said of Senizergues.
The French-born Senizergues was a European skateboard champion in the 1980s. With Sole Technology, he earned a reputation for brand building and taking risks by investing in eco-friendly architecture. He installed 616 solar panels on the 74,000-square-foot Lake Forest headquarters. Last year, he built a new headquarters in Amsterdam heated and cooled by geothermal power. He also made a promise that his company would be carbon neutral by 2020 and not release carbon dioxide into the atmosphere.
Etnies' decision to expand its apparel offerings was a calculated one. Rival companies have begun to offer more than just T-shirts, and Etnies wanted to meet the challenge. The brand also had recently redesigned much of its footwear and deemed that an emphasis on its graphic-driven shirts does not entirely match the new directions of its footwear.
Graphically driven caps and T-shirts will continue to play a role in the line. But Sole Technology Design Director Danny Reyes and Appleby said more young people are adopting more upscale looks like those offered by fast-fashion powerhouse retailers such as Topshop and Hennes & Mauritz (H&M).
Etnies Apparel looks include a military-inspired puffer jacket and a pullover with a built-in face mask. There is also a cold-weather track suit with a skinny silhouette called "The Artex." Wholesale price points range from $30 to $85. If the description of the clothes sounds like cold-weather clothes, it's because more than 60 percent of Etnies' products are sold in Europe and Canada. However, Appleby expects more business internationally and in the United States.
"Good key accounts in the U.S. will follow us as well," Appleby said.