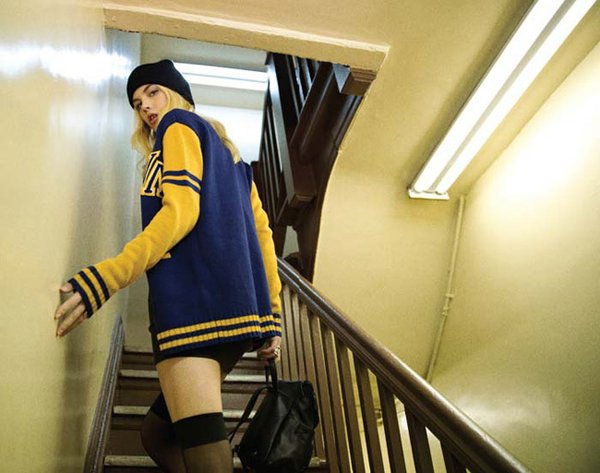 SWIM & SURF
RVCA Joins Forces With Model for Capsule Collection
RVCA, a leading boardsports and fashion brand out of Costa Mesa, Calif., recently announced its first capsule collection with a model since its popular collaboration with model and actress Erin Wasson for Spring 2009.
The new collection, Ashley Smith x RVCA, will be delivered as part of RVCA's larger Fall/Winter 2014 lineup. It will include sporty looks such as color-blocked letterman sweaters, baseball tees, pleated skirts, black skinny jeans, cropped sweaters, halter tops and sweater dresses. Wholesale prices will range from $10 to $150 for the 13-piece capsule collection.
Smith said that she hoped to add her own point of view to the label. "I wanted to bring the RVCA girl a few key pieces that felt a little more playful—sexy, even," she said.
As part of the marketing campaign, Smith was planning to co-host a dinner with RVCA founder PM Tenore with an undisclosed list of artists from the brand's "Artist Network Program" in New York on Jan. 23. The line will be the first in a series of six capsule collections with Smith.
RVCA, founded in 2001, is one of the brands owned by Billabong International, which recently emerged from a set of bruising proxy battles.
In a Dec. 10 address, Neil Fiske, Billabong's chief executive officer, said that "RVCA is showing tremendous growth" and would play a big role in the company's turnaround.