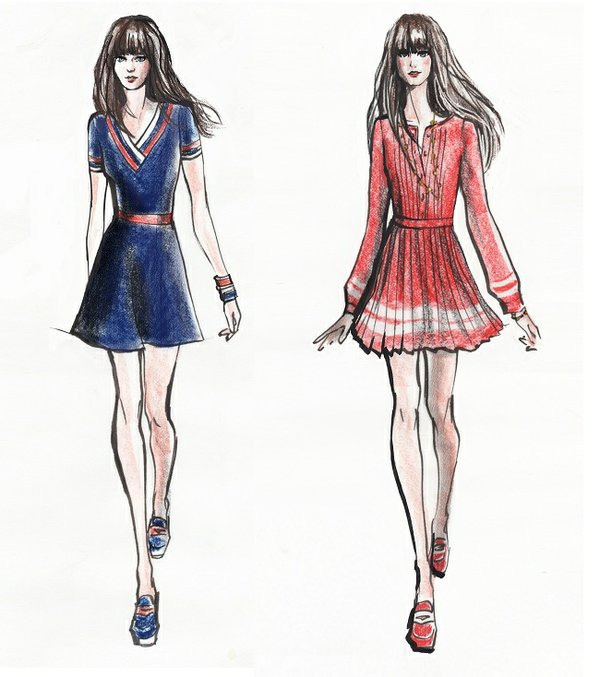 FASHION COLLABS
Zooey + Tommy + Macy's
Get ready to go shopping, manic pixie dream girls of the world!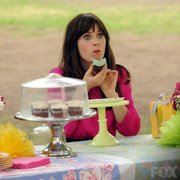 Actress and singer Zooey Deschanel has teamed up with the Tommy Hilfiger Group to create a capsule dress and accessories collection called To Tommy, From Zooey.
The line will bow in March at Macy's stores and online, then, in April, at select Tommy Hilfiger stores and on the Tommy.com website). The collection will feature the Hilfiger signature red, white and blue color palette worked in a mod-meets-nautical look the actress calls "modical."
Look for short, flirty coat and shirt dresses in mod silhouettes with cute details like prints tucked inside pleats; as well as jewelry and handbags. Retail prices will range from $98 to $199.
"Working with Tommy on this capsule collection has been really amazing," said Zooey Deschanel, in a statement. "I am a fashion fanatic and I am always looking for new ways to incorporate vintage, feminine pieces into my own wardrobe. Tommy and I share many of the same inspirations—old school music, classic films and old Hollywood icons—and his guidance during the design process helped to put a really unique twist on each piece."
Deschanel will be featured in the To Tommy, From Zooey ad campaign, shot by Carter Smith, and special events for the line are planned for New York, L.A. and Mexico.
Need to brush up on your Manic Pixie Dream Girl inspiration, check out the AV Club's list of 16 classic MPDG films.