Downtown Los Angeles is a hot retail spot now, but eight years ago, it was a dead zone for high-end mall-style retail.
Brookfield Office Properties, headquartered in New York, correctly forecasted that downtown Los Angeles would be able to support a City Target as well as emporiums for H&M, Victoria's Secret and Zara, all of which opened at FIGat7th, the retail center in downtown Los Angeles that Brookfield renovated with a price tag of more than $40 million.
California Apparel News recently interviewed Ed Hogan, Brookfield's national director of retail leasing, on the occasion of the June opening of Zara. The retail center is 95 percent leased, but Hogan declined to state FIGat7th's sales per square feet. Hogan talked about why Brookfield wanted to spend millions on downtown Los Angeles and what the city needs to keep its retail boom rolling.
CALIFORNIA APPAREL NEWS: When did Brookfield invest in FIGat7th? Was it considered a gamble to invest in downtown Los Angeles then?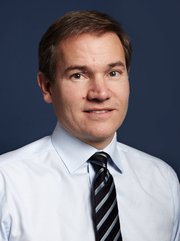 ED HOGAN: Brookfield acquired FIGat7th in 2006. It was part of Brookfield's multi-billion dollar acquisition of Trizec Properties Group. We didn't seek to own it. But after we bought it, I was sent out to look at the property and figure out what we were going to do with it.
My initial thought was that we were going to sell it. It was a freestanding retail mall. It didn't fit our typical profile. Brookfield's major retail is attached to office buildings. But I started looking at the fundamentals of downtown Los Angeles and started to understand the asset. It became apparent to me that downtown was at a moment of great transformation.
What was intriguing to us was that there was a transformation of residential real estate in downtown LA. There was an explosion. The Metro was just getting going. All trains bring you to the Seventh Street/Metro Center Station (in downtown Los Angeles). It was the bull's-eye for transportation.
Also, every neighborhood in Southern California was anti-development … except for downtown. It was very pro-development. In addition to the success of LA Live opening, it was really effective at how it pulled people from all over Los Angeles into downtown. It didn't register with a lot of people then. I used to ask people, "Do you ever go to downtown?" They'd say, "I never go there." I'd ask, "But did you go to the Lakers game? Did you go to [downtown restaurant] Bottega Louie?" They'd answer yes.
All of the fundamentals were there. If a central business district has 50,000 residents and they can take a five to 10-minute walk to a store, you're in a 24/7 district. You're at a point where retailers will be busy seven days a week. It was a very densely populated urban core, but at that first three miles in the core, there was not a lot of destination shopping. Residents are forced to drive away from the core.
CAN: Was it tough to convince Target, H&M and Zara to move to this new mall in downtown LA?
EH: You have to remember that we started marketing this [in] 2009/2010. Everything was a tough sell then. The economy was just recovering. But Target was very astute with site analysis. They knew that a store in downtown Los Angeles made a lot of sense. Ralphs proved the potential to them. (Ralphs opened in downtown Los Angeles in 2007.) We were the first to sign a City Target.
H&M and Zara were a tougher sale. These brands usually go to neighborhoods with a greater concentration of retail. The tenants that came to us at that time were discount anchors. But we thought that this location is too strong of a demographic to put in a discount department store. It took some selling to convince them that downtown was a truly underserved neighborhood like Washington, D.C., was 15 years ago.
We compared Los Angeles' fundamentals to Washington, D.C., 15 years ago. H&M opened a Washington, D.C., store then, and they were blown away with their sales in Washington. We said, "Here is a similar scenario. Look at downtown Los Angeles. It is underserved." … Retailers don't want to take chances. When you have a 10-year lease, you can't wait five years to build business. You need to start paying rent on day one. Retailers want to be busy.
CAN: Why was it important to put a limit on maximum fees at the FIGat7th parking lot? Why was it important to allow 24-hour parking there?
EH: Our parking is very discounted. If you are going to park there for a day, or park for three hours, it only will be a few bucks. We want to make it as easy and convenient for people to shop. We were looking for other retail centers that were competitive with ours. We have favorable rates on evenings and weekends as well. You can go to the Lakersgame, and it would be much cheaper to park at our structure than at Staples Center three blocks away.
CAN: Was cheap parking something that you thought about initially? Or was it an idea that you arrived at later?
EH: It was something that we thought about initially. Having parking be a nominal cost—it is a thing that would affect the experience and would determine if you have a repeat visit. Anybody who is opening a store, leasing space, the two things that they look at are visibility and access. Is it visible from the street? How can people get there? If they remember that it is easy and pleasant, you will have a greater likelihood of repeat customers.
CAN: Any forecast on how long downtown Los Angeles will continue to be an attractive spot for fashion retail? Is there anything that downtown needs for fashion retail to blossom here?
EH: Downtown is at a very important point. People will shop at where they live. Retailers will tell you that. If there's a gazillion tourists and office workers in a neighborhood, retailers will say, "That's great, but my shoppers will shop where they live."
We saw this in downtown New York. You need to create green spaces, parks and schools to keep them in downtown. So as it grows, downtown is at a point that if the city does not take a lead and really foster the parks and green spaces and work with private, public and charter schools, they're going to miss an opportunity for it to grow and to transition from singles to families. Once it has families, then the neighborhood will solidify. Families will not go where there are not green spaces and schools.
Also, no one discounts the value of a car. If I were to open a store in Los Angeles, the first thing I'd look at is how my customers arrive and what parking is especially like. At Brookfield, we have a large parking lot at FIGat7th. It was one of the reasons why we were successful at filling up FIGat7th.
I don't see downtown LA's Historic Core filling up like Soho in New York unless the city looks at creating parking that serves the Historic Core. There's an opportunity for public/private partnerships to develop that core. If downtown were to address those issues, you'd see housing prices climb to the same as the most desirable places in Los Angeles.
CAN: Will Brookfield be developing any other retail properties in California?
EH: We're evaluating Phase 2 at FIGat7th. We bought the lot that sits between FIGat7 and the parking structure. We are studying it now—if we can expand our retail and what uses we can add to that. We still have a lot of interest from retailers in FIGat7th.
CAN: Will you be making an announcement on Phase 2 soon?
EH: We just started studying it. We're asking ourselves, "Does it make sense to do a Phase 2 and what does Phase 2 look like?" I didn't think that we'd be looking at Phase 2 this fast. It is indicative of the success of FIGat7th.