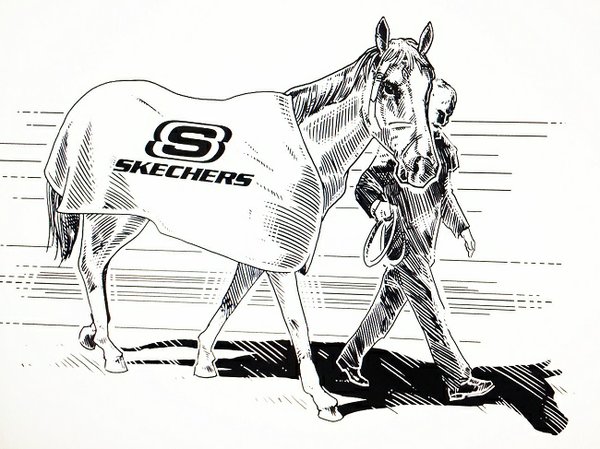 BRANDING
Skechers Plays the Ponies With New Sports Sponsorship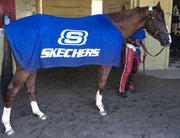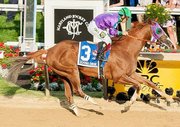 Footwear brand Skechers has signed on to sponsor a new athlete: California Chrome, the racehorse who could become the first Triple Crown winner in 36 years.
The racehorse, who already won the Kentucky Derby and Preakness Stakes, will run in the Belmont Stakes on June 7. To win the Triple Crown, a horse must win all three races. The last horse to do that was Affirmed, who won all three in 1978.
The sponsorship deal will put the Skechers brand on trainer and owner team jackets, caps and apparel and California Chrome's horse blanket, gear and barn, as well as "related promotional events," according to an announcement made by the Manhattan Beach, Calif.–based company.
"Skechers is a California brand, so sponsoring this horse with his uniquely California story makes perfect sense to us. We're proud to associate Skechers with the best Triple Crown contender in several generations," said Skechers Chairman and Chief Executive Officer Robert Greenberg. "As a true representative of his home state, California Chrome has already captured the hearts of America and inspired people around the world so we're excited for the opportunity to bring Skechers synergy to his amazing journey."
Skechers has a long history of working with athletes. Past brand ambassadors include Wayne Gretzky, Karl Malone, Evander Holyfield, Kareem Abdul-Jabbar, Rick Fox and Ronnie Lott.
The company's Fall '14 ad campaign will feature Joe Montana, and Mark Cuban, and Pete Rose, Joe Namath and Olympic marathon runner Meb Keflezighi, winner of this year's Boston Marathon.
"We just watched Meb Keflezighi win the Boston Marathon wearing Skechers Performance shoes in April," said Steve Coburn, who co-owns California Chrome with Perry Martin. "So we know Skechers has a good track record when it comes to picking winners in high-profile races."