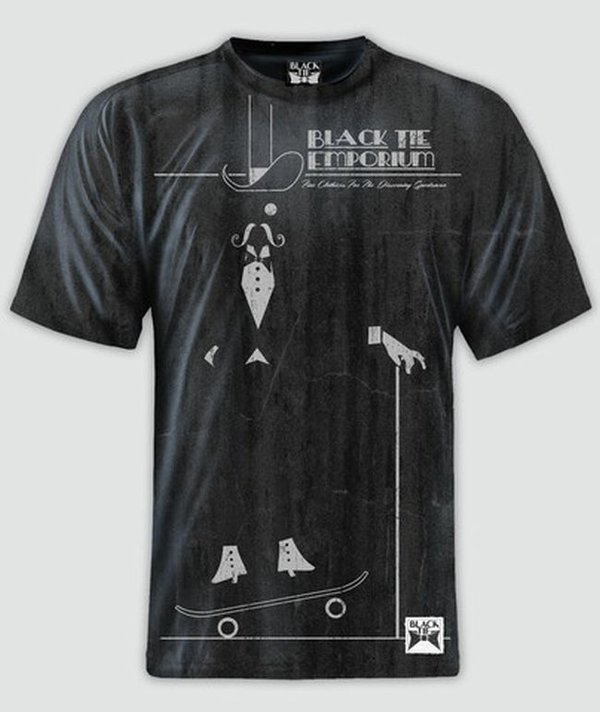 ADBD Meets Black Tie Emporium
Los Angeles-based ADBD is a creative brand development company that specializes in youth, but they've really gone to the kids.
ADBD hosted a June 3 party for Black Tie Emporium, a new fashion line which is the brainchild of junior high school age kids, actor Jonathan Heit (starred in Adam Sandler's Bedtime Stories) and his buddy, Alex Trevino, a skateboarder who is sharpening his business chops. The venture is financed by Heit's acting gigs, according to a brand statement
Black Tie Emporium focuses on the "dapper skate" look, one T-shirt features a graphic of tuxedoed figure riding a skateboard. Eventually, Heit and Trevino hope to add snowboard and girls lines to their endeavor. From June 3- 8, ADBD will be the exclusive retailer for Black Tie Emporium, according to a brand statement.