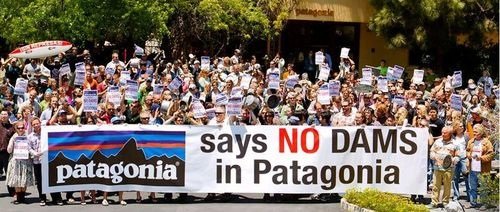 ENVIRONMENT
Apparel Leaders Defeat Dam Project in Patagonia
It would only seem natural that outdoor clothing and gear company Patagonia would take on the task of stopping a huge project to dam up two rivers in the Patagonian region of Chile.
The company and its employees were claiming victory today after a high-ranking Chilean committee canceled the permits for the HidroAysen project, which wanted to build five dams along the pristine Baker and Pascua rivers in Patagonia.
Leading the charge were Yvon Chouinard, noted outdoorsman and founder of Patagonia, based in Ventura, Calif., as well as Kristine and Doug Tompkins, and the Patagonia staff.
Doug is the co-founder of The North Face and Esprit Holdings. But he left the apparel industry years ago to take on conserving more than 2 million acres of land in the Patagonian area of Chile and Argentina. Kristine is on Patagonia's board of directors and works side by side with her husband in protecting the environment.
Patagonia put out a statement saying it had been fighting these dams since 2007. "We couldn't be more thrilled," said the company that tried to be environmentally aware.
Start your kayaks to go down the Baker and Pascua rivers.