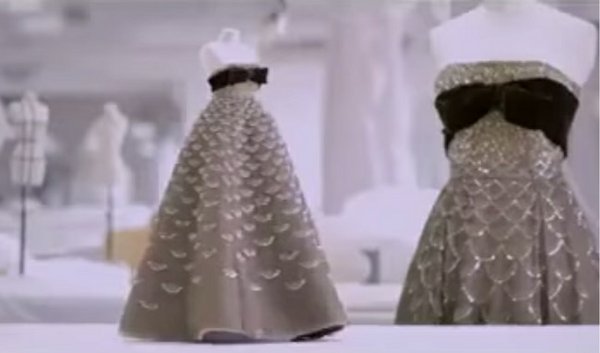 FASHION EXHIBITION
Mini Couture
Dior recently unveiled a new travelling exhibition of 60 couture pieces made in miniature, in homage to a 1945 exhibition of French haute couture.
Théâtre de la Mode was conceived by Christian Dior, who was at the time working for Lucien Lelong. The idea was to showcase the work of couturiers to celebrate beauty "in a Paris blighted by the Second World War," according a story in Dior magazine. The collection is now housed at the Maryhill Museum in Maryhill, Wash.
The new exhibition, titled Le Petit Théâtre de la Mode, recently bowed at Dior's flagship store in Chengdu, China. The show features 12 installations that highlight the history of the House of Dior, including iconic pieces such as the "Bar suit" and the "Schuman: dress each recreated exactly in miniature.
There is a video on the Dior magazine website and more lovely photos from the exhibition at CPPLuxury.com and LuxuryDaily.com.