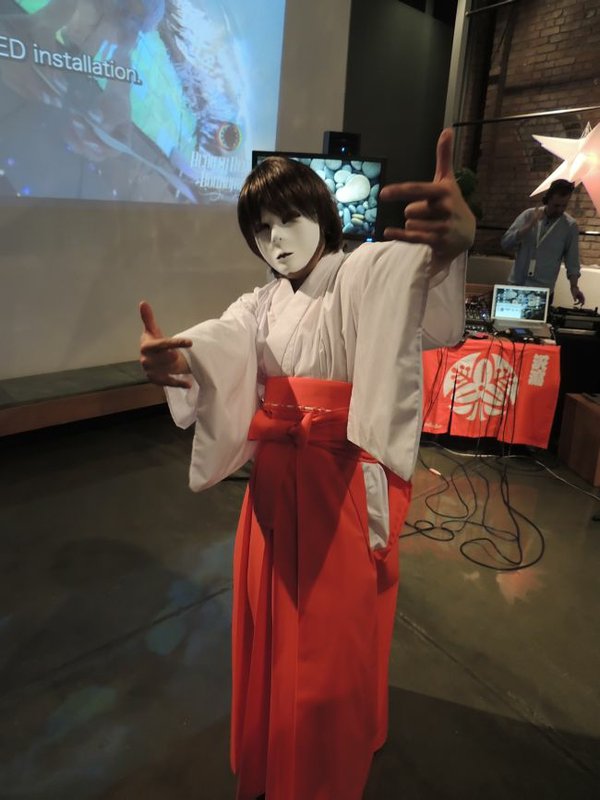 Eyes Wide Open With Ricoh Theta
The ostensible reason for the June 25 party at the Kim Sing Theatre, where the Flagship Agency showroom is headquartered, was a celebration for the Ricoh Theta, a consumer-level camera that takes 360 degree, panoramic, "spherical" scenes in one shot.
But people also dropped by the party to take in a kinetic performance by Taiko Project, a Japanese drum group, as well as the Omodaka, an avant-garde performer from Tokyo. There also was food from Ford's Filling Station and DJ sets by Morse Code. Yow!