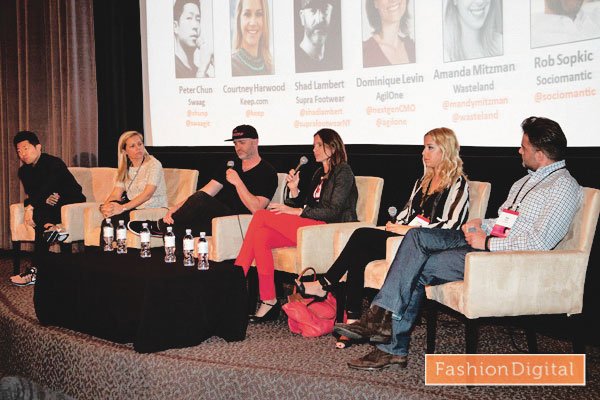 TECHNOLOGY
The Secret Formula to Find and Keep Online Customers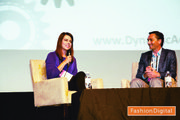 When the online shopping site Ruche started analyzing the buying habits of its customers, it found that 50 percent of the company's revenues were coming from 25 percent of its return customers.
"Our best customers are buying 50 times a year," said Vu Bui, chief marketing and multimedia officer for Ruche, a vintage-inspired clothing site started in 2008 in Fullerton, Calif. "We decided we should be providing them with a lot of TLC."
So Ruche slips little handwritten notes into the orders of its most loyal customers and hands out a perk here and there because it is five to seven times more costly to find a new customer than to keep one.
When it comes to selling your product—whether it is via smartphones, tablets, computers or bricks-and-mortar stores—customer service still reigns supreme in the world of online and offline retail.
That was one bit of technological wisdom that came out of the second annual Fashion Digital Los Angeles conference, held May 7 in West Hollywood, Calif.
The one-day tech confab featured several panels filled with online retailers and software experts sharing their experiences about email marketing, blogging, social media, software innovations and how to convert browsers into buyers.
But many of the panelists circled back to the idea of stellar customer service and making a good first impression. Han Wen, vice president of digital and e-commerce for Clarins Group Americas, said making sure that a new customer receives an attractively packaged box with her new order of beauty products is key to making a good first impression. "The service you promise has to be the same if not better than that of another site," Wen explained. "When she opens the box, she gets to see the merchandise and touch and play with it for the first time, and it makes a huge difference how that looks when it arrives in her home."
In 2007, Clarins outsourced its logistics, which was in charge of packaging and delivering online orders. But the packaging was no different than for a box of detergent, and mistakes were made in providing the right product and getting it delivered. The result was higher returns. "I started to notice that it was impacting revenue and profit," Wen said.
So Clarins brought logistics in-house and trained the company's warehouse people on how to create a beautiful package. At the same time, the beauty-products company lets consumers select samples of other beauty products to be included in their packages.
"Sampling is really the start of the second conversation you have with a customer," Wen said. "A week after getting the order, we send an email asking what she thought of the samples and would she like to buy them. You make it very easy to add to their cart. This way you are trying to extend the relationship beyond a single conversation."
After bringing logistics back in-house, Wen said, orders increased by 30 percent and returns declined by 50 percent.
Peer pressure
Building a brand and finding customers is a challenging experience. You can do online ads, offline ads and employ celebrities to market your product.
But Jason Griffin Reidel, co-founder and chief executive of Gorjana & Griffin, said he has noticed that peer-to-peer word of mouth is shaking up the Internet and driving consumers to sites. "Traditionally, sales were media driven, then celebrity driven, and now it is peer to peer," said the co-founder of the online jewelry site, based in Laguna Beach, Calif. "That shift has been in the last year and a half."
Many sites are working with fashion bloggers as part of that peer-to-peer traffic driver. Last year, Gorjana & Griffin hired fashion blogger Courtney Kerr, who has a show on Bravo, to develop a 20-piece capsule collection of jewelry. "She has a following, and now we have a following," Reidel said.
Fashion bloggers have been helpful in getting RocksBox, a membership site that sells jewelry, off the ground. "Small- and medium-sized bloggers have been very fruitful," said Meaghan Rose, the San Francisco–based site's chief executive. "It has been our second-biggest driver. … We gave 100 bloggers a six-month membership to RocksBox so they could talk about it. We found there were a handful who were really powerful and talked about us all the time, but they weren't necessarily the biggest bloggers. They took beautiful photos and they wore the jewelry."
RocksBox executives also encourage members to invite friends to join the site with $10 off the first month's membership. "We have made it easy to tell the RocksBox story through different channels. Empowering our members to say something about the brand has been very important for us," Rose noted.
You've got mail
Regular email messages to customers are still a great way to keep a brand's name out-front even though that tactic has been around for years.
Some sites are trying to personalize emails and suggest complimentary purchases that might be made after an initial buy.
"When we send an email, we rarely offer discounts," said Veeral Rathod, co-founder and chief executive of J. Hilburn, founded in 2007 as an online custom-clothing site that also provides stylists for men. "We haven't figured out yet how to get a guy to buy impulsively. They buy on need. So, for us, it is all about thinking what that guy needs."
With that in mind, J. Hilburn sends out emails with content that is not hyper-personalized, so customers don't get freaked out, but is relevant to the customer's previous purchases and the season. "We've just started testing emails that are sent 60 days after someone buys something. If they bought a shirt, we will have a picture of that shirt and then a sport coat, ties and belts that match as well as five other shirts they may like," Rathod said. "We are helping them to understand that we want them to look good."
Everyone agreed that most online customers are addicted to their phones and constantly check emails, Instagram, Twitter, Facebook and other social-media sites. Staying in front of that customer is mandatory to increasing sales.
"Mobile and social are inseparable, and we refer to it as 'mocial'" said Zita Cassizzi, chief digital officer for Los Angeles–based Toms Shoes. "Our customer has a phone at arm's length 24 hours a day. And that is the kind of intimacy we want to develop with our tribe member. We want them to engage in our brand."