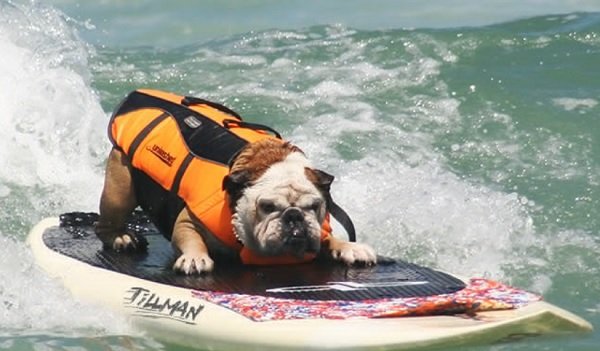 Boardshorts Optional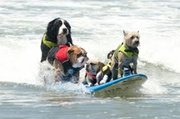 With temperatures on the rise in Southern California, it's time to head for the beach with your board and your dog.
On June 13, Petco will host the 2014 Unleashed by Petco Surf Dog Competition at Imperial Beach in San Diego County. (Unleashed is Petco's neighborhood store concept.)
There are surf contests for small, medium and large dogs (as well as a competition for dogs who need a human buddy) and all sorts of other activities including retailer booths, a dog wash and a "chill zone."
From the looks of the photos from last year, the dogs are set for life jackets, but rash guards and boardshorts are another matter. I smell a business opportunity.