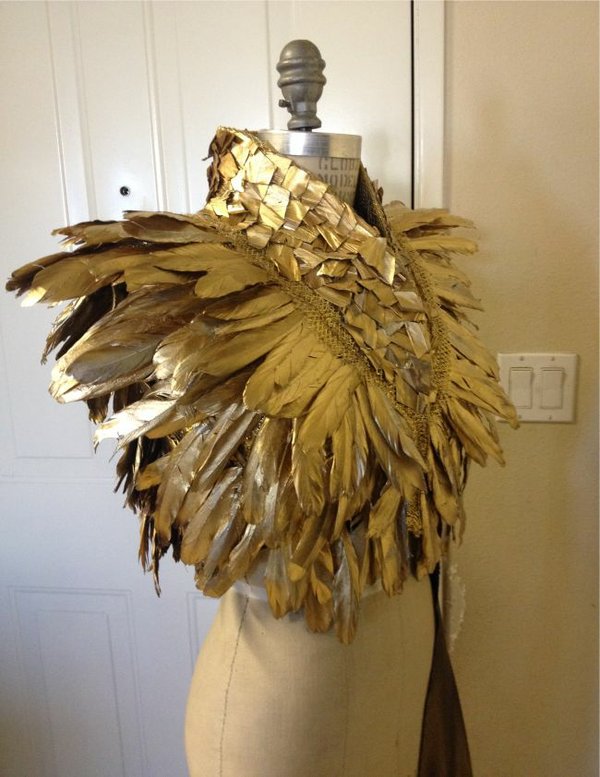 With Wings, Michael Jackson Will Fly
A highlight of Sunday's Billboard Music Awards was a hologram of Michael Jackson singing posthumously released song Slave To The Rhythm.
The computer generated Michael was surrounded by a crew of dancers, one of which wore a vest of gold feathers made by L.A. designer Oscar Olima. Olima, who has designed clothes for Lady Gaga, sewed feathers onto the vest and dyed the pieces in a gold color.