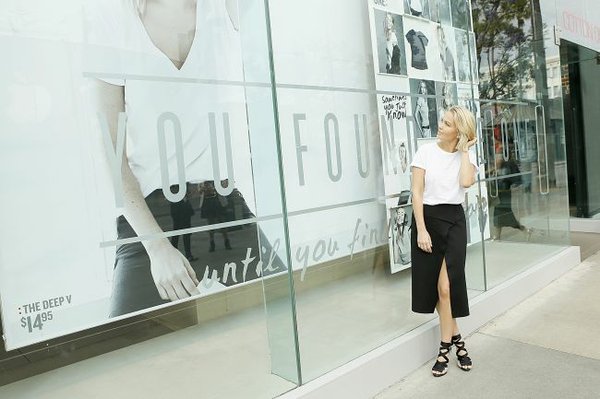 Cotton On's McGahan in Santa Monica
Australian brand Cotton On runs 1,300 shops across the world and will open its first shop in Brazil this month. Closer to California, Cotton On's Global General Manager, Felicity McGahan, was at the retailer's Mega store at 1418 Third Street Promenade in Santa Monica this week for the launch of the brand's The One collection campaign, and to check out how the brand's Summer '14 collection was doing at the beach city.
"We've been traveling the world in the last two weeks and have been asking what the customer loves and what she doesn't," McGahan said. "In San Diego, they love the high-waisted short. So we've been looking for that short around the world, and shipping it to San Diego to keep that customer happy."
Other signature looks for the Summer '14 collection have been shorts with bright colors, rompers, and maxi skirts.
The retailer plans to offer value, quality and some Down Under personality, McGahan said. "We're taking Australian optimism and exporting it to the world," she said.