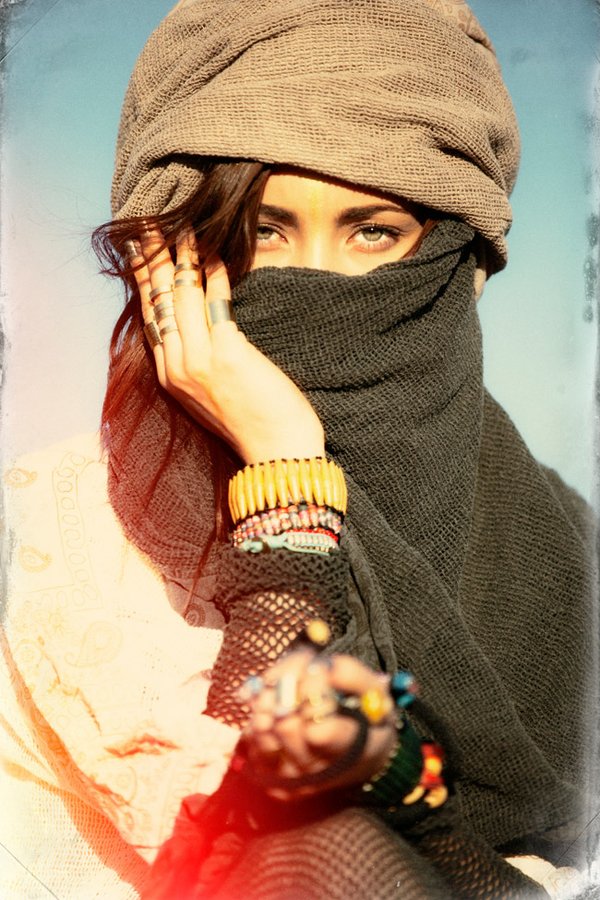 /EIS/
Global Bohemian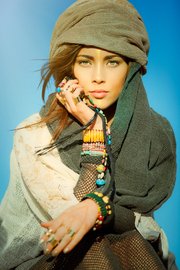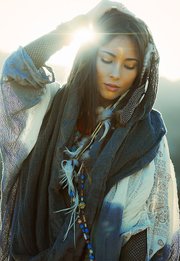 Growing up and studying in fashion college in Japan, Ayumi Shibata was intrigued by Americana and bohemian looks. Currently, as a fashion designer based in Los Angeles, Shibata questioned the meaning of ethnic and bohemian looks with her new line, /Eis/.
"I'm from a different country," Shibata said. "It depends on a person to define what is ethnic and what is traditional."
Coming from outside the Americana and bohemian fashion traditions, Shibata was not constrained by past looks and styles when she debuted her /Eis/ line in March. It was picked up by retailer Free People and sold online (at www.freepeople.com) and at a handful of the retailer's bricks-and-mortar boutiques.
Manufactured in Los Angeles, the line took its bow with a piece that Shibata calls a long cape but ranges somewhere between a cape and a shawl. It also sports a Navajo pattern. The cape covers the whole body, but when the wearer raises her arms, the material creates a draped, oversized batwing look.
Other looks include a long coat made out of sheer, embroidered material and a striped shirt with a boat neck made out of a thin fabric. For the second /Eis/ collection, Shibata hopes to flesh out her view of bohemian styles with dresses, tops and accessories such as handbags.
Wholesale price points range from $26 to $100 for /Eis/. For more information, contact (323) 770-2764 or studio@eis-la.com.