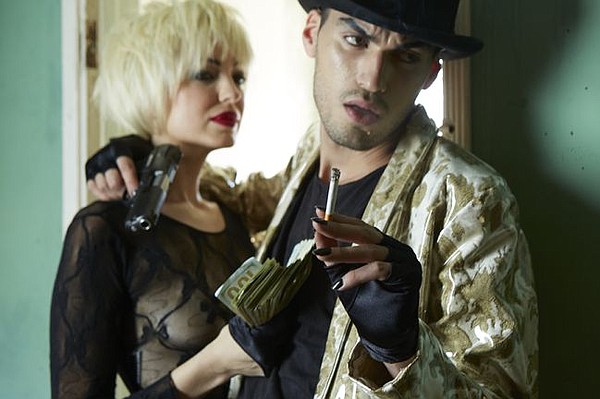 The Bohemian Society Gets Wilde At Heart
Victor Wilde's Bohemian Society went on the lam from the last LA Fashion Week. Instead, the downtown Los Angeles fashion brand did a presentation during Mercedes-Benz Fashion Week Tokyo in October.
Tokyo's fashion people got to see the Society's Wilde at Heart collection, inspired by the 1990 David Lynch movie - Wild At Heart - about lovers on the run.
The Bohemian Society's Wilde at Heart used some traditional Japanese shibori dying techniques. The collection also featured a python skin jacket, and a blazer made out of upholstery fabric. Last month, Alan Cumming, actor and author, took a break from his Paul Smith suits to wear Bohemian Society's Wilde at Heart on the Conan late night talk show last month.