ECOMMERCE
Specialty Boutiques, Major Retailers Try New Mix of Specialty and E-Commerce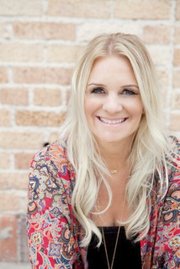 For 15 years, Erica Dee Thomas believed that success for her series of boutiques in exclusive Corona Del Mar, Calif., came from being community fixtures, places where fashion people could gather. Now she believes the path to success goes through her clients' doorsteps.
On Sept. 30, the veteran retailer closed her bricks-and-mortar shop, called Harper's, which she had run at 2610 E. Coast Highway since 2009, and expanded her VIP drop-off service. It's an omni-channel division of her e-commerce business (www.shopharpers.com). Call the VIP service a bridge between stylist/concierge retail and the same-day service Macy's Inc. recently launched.
With the website's VIP Service, drivers drop off boxes of contemporary clothes for her clients at their homes or offices, mostly in South Orange County. Clients have 48 hours to try on the clothes and make purchases—or return them through the website's drivers. If they make a purchase, they are charged on credit cards, which Thomas keeps on file.
When Thomas started experimenting with the VIP service last year, the reaction was immediate. The new service typically earned more than 30 percent over the boutique. Despite being located on the main drag of well-off Corona Del Mar, retail traffic was far from predictable.
"Business for the boutique was so up and down," Thomas said. "Certain days were busy, certain days were slow. It depended on people's schedules and whether they could find parking."
While she had an emotional attachment to bricks and mortar, Thomas was glad to not worry about rent when she closed her boutique. She had paid $6,500 in rent each month. She transferred her operations to a warehouse near John Wayne Airport in Santa Ana, Calif., for which she pays $1,000 each month.
Thomas employs two drivers and a staff of four salespeople. She forecasts that she will be able to expand the VIP drop-off service past South Orange County into San Diego and Los Angeles counties eventually. Currently, 60 percent of her business comes from e-commerce sales and 40 percent from the VIP service.
Retail operations similar to Thomas's VIP service are gaining prominence. On July 31, Nordstrom Inc. acquired Trunk Club, a personalized clothing service for men. Trunk Club sends out suits, shirts and high-end clothes from brands ranging from Rag & Bone to Salvatore Ferragamo and John Varvatos. The trunks are delivered to men's offices and homes, and Trunk Club's clients can try the fashions on at their leisure and then purchase or return them.
In San Francisco, Stitch Fix requests their clients to build a profile of their tastes, and the company's stylists choose clothes they think a specific client would like. Serving on Stitch Fix's board are Marka Hansen, a former Gap brand chief, and Julie Bornstein, chief marketing and digital officer of Sephora.
Bungalow, a Las Vegas company, started business in 2013 and has clients across the United States. Its business model also mixes e-commerce and stylists, said Meital Bronstein, a co-founder of the company. She said Bungalow's business model is gaining popularity because it mixes the best of the boutique shopping experience with the convenience of e-commerce.
"It is more personal than going to a bricks-and-mortar store," she said. "We follow up with how customers like their clothes and service."
The business model is very beneficial to the retailer, Bronstein said. With dropping off clothes to browse every week or month, customers are put on a schedule where they pay attention to the retailer's merchandise. "It is different than waiting for people to walk into a store," she said.