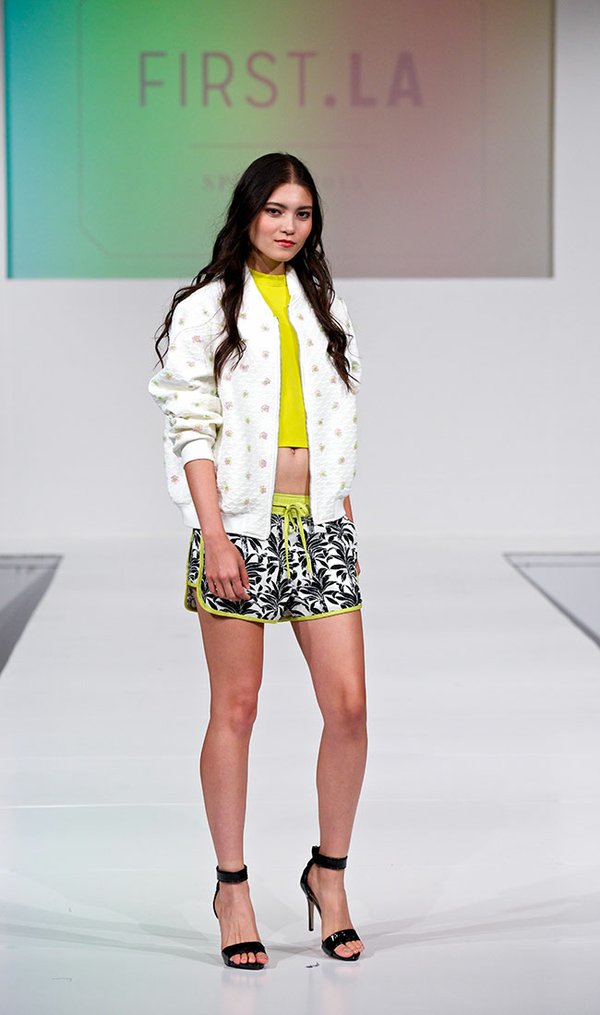 DIRECTIVES WEST
Spring Forecast
Photo Gallery
Directives West Spring 2015 Trend Presentation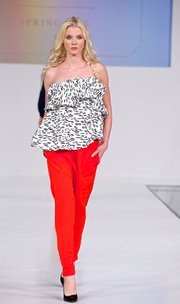 October 6, 2014 | Directives West Spring 2015 Trend Presentation | California Market Center| Photography by Norman Zeller
Before kicking off the trends of the season, Shelda Hartwell-Hale, vice president of Directives West, offered some advice for retailers to adapt to a changing consumer landscape.
"We all see the challenges," she said. "The retail customer is making smaller-bucket purchases. But there are ways to be smart. The retail sector needs to evolve. You have to pay closer attention to the consumer and the influencers. There are risks to not taking risks."
The trend presentation, held on Oct. 6, opening day of Los Angeles Majors Market at the California Market Center in Los Angeles, covered three key trends of the season: "Simply California," "Effortlessly Feminine" and "Global Bazaar."
Showcasing looks for juniors, updated and girls', the trends covered easy California casual looks and pretty, feminine styles in dusty pink, ivory and florals as well as a mélange of internationally inspired looks for the modern bohemian.
The show concluded with "First L.A.," Directives West's showcase of contemporary trends and key items.