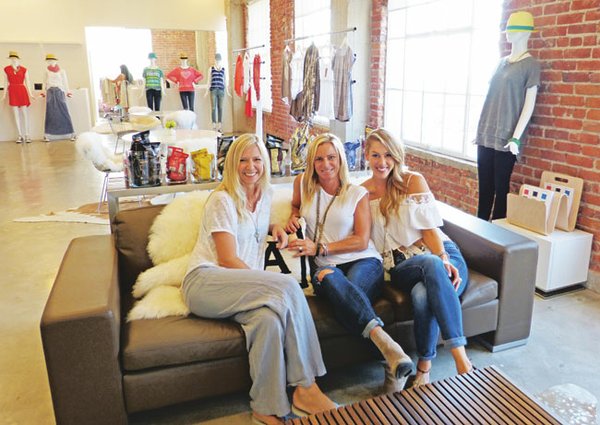 NEW LINES
Showroom Profile: Allen Allen
The New Mart, Suite 1201
(213) 627-8555
Open. Fresh. Light. That's how Kari Carpino describes the new showroom for Los Angeles–based casual contemporary line Allen Allen, which, Carpino said, is a good match with the Allen Allen personality.
The made-in-USA collection of active-lifestyle apparel with specialty washes appeals to a broad range of women—from 20 to 60 years old—but perhaps especially with "hip young moms," said Missy Cook, West Coast and Midwest sales director.
Wholesale prices for the line range from $29 to $34, and the collection is carried by department stores, specialty stores, catalogs and gift shops, including Nordstrom, Bloomingdale's, the Four Seasons and the Hotel Del Coronado.
The company also produces private-label apparel and offers product-development services, said Carpino, Allen Allen's national sales director and an owner of the showroom.
"We do it all," she said.
Carpino and her team—Cook, Beth Hutton and Tracey Dennis—moved into the 1,200-square-foot space in the The New Mart in July. Carpino spent 20 years on the fifth floor of the California Market Center before making the move to a fresh new space on The New Mart's top floor.
The new showroom had a wall of windows and exposed brick, but everything else is new. Carpino added offices and storage in the back of the showroom, as well as hanging racks and three stations to work with buyers. There are tulip tables with chairs covered in cozy Sherpa. A couch at the front of the showroom provides a lounge-style area for buyers to review the line.
Carpino is anticipating a good Los Angeles Fashion Market. Spring is always a strong season for Allen Allen, and buyers, these days, are looking for better price points, Cook said.
"[This is] the most appointments we're ever had," Carpino added.