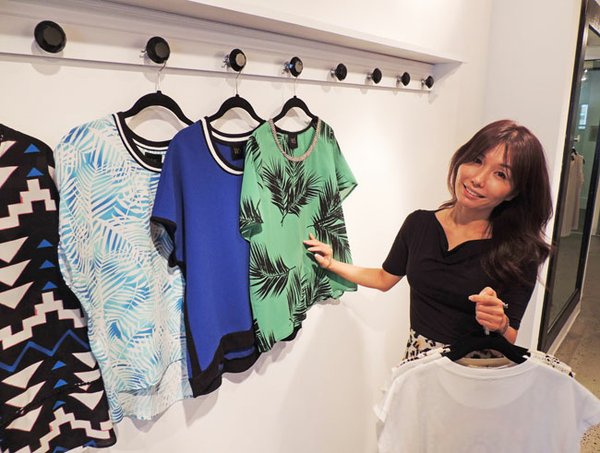 NEW LINES
Showroom Profile: W5 Concepts
California Market Center, Suite B541
(213) 935-8000
For Karyn Kim, the questions all designers should ask themselves can be boiled down to a few Ws.
Who will be wearing the garment? When and where will they be wearing the garment? What function will they be wearing the garment to? Guided by these questions, Kim introduced her contemporary line, W5, in June, the same time she opened her showroom at the California Market Center in Los Angeles.
The women she designs her line for typically are aged between 25 and 35. "They are aware of what is going on in fashion, but they don't want to be over the top," she said. Using fabrics such as Modals and viscose, her first collection is devoted to tops. One piece is a coral-colored, boxy crop top with some light stitching details on the yoke of the shirt. Another piece is a dolman T-shirt featuring festive multi-needle stitch embroidery. Another significant look is a textured crepe woven top with an "athletic" detail around the collar. W5's wholesale price points range from $15 to $22. Half of the line is manufactured in Los Angeles, Kim said.
Kim forecasts that her line will grow into a medium-sized business that is focused on the style and the quality of its products. "They will be very sellable, easy pieces that will work as a staple in a woman's world," she said. "They will be mixed with special and creative details."