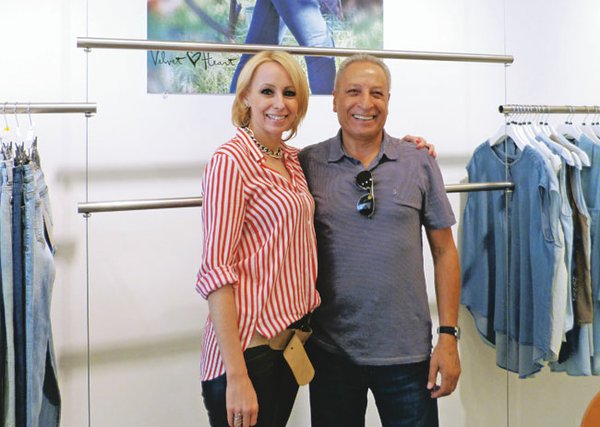 RETURNING TO JUNIORS WITH FREE HEART
Velvet Heart's Tsabag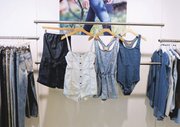 Moshe Tsabag spent 12 years building the Hot Kiss juniors label before selling it in 2008 and turning his attention to the contemporary market with his Velvet Heart label.
After six years with his eye on the contemporary market, Tsabag is returning to the juniors business with Free Heart, which launched during the Oct. 6–8 run of Los Angeles Majors Market.
"I know the juniors market quite well, and I still have strong relationships with the retailers," Tsabag said.
To kick off the brand, the launch collection has "a denim feeling but not a five-pocket jean," Tsabag said. "It's something a girl would wear every single day."
What that means is plenty of super-soft lyocell and washed-cotton pieces in easy-to-wear silhouettes such as cropped tops and tanks, flirty skirts, and breezy dresses. There's an ultra-slouchy trouser style in lyocell, an acid-wash jogger, a cotton skort, a denim-style stretch bodysuit and several rompers.
Wholesale price points for the line range from $8 to $16.
To help with the launch of Free Heart is Stacia Diamond, who worked with Tsabag as national sales manager at Hot Kiss as well as serving as vice president and creator of Tsabag's contemporary line Jak & Rae.
The move marks a return to apparel for Diamond after several years developing and launching Mai Couture, a line of paper cosmetics. She is serving as vice president for the Free Heart, Velvet Heart and Tsabag's modern misses collection New Leaf, which is now in its third season.
"We're off to a good start," Diamond said. "Business has really opened up—it's a good time to be back. The merchandise Moshe has introduced fills a void in the market, so the buyers are loving it."