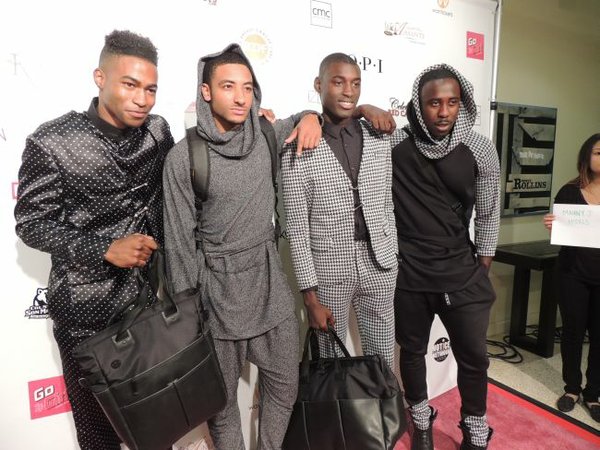 Pink Tie Affair at California Market Center
Since 2010, Maxwell Dickson has been quietly running an art gallery in a building-full of fashion showrooms at California Market Center in Los Angeles. But the low key profile took a break on Oct. 11.
Dickson put his self-named Maxwell Dickson gallery at the center of a gala Saturday for the Pink Tie Affair, at Suite C919 of the CMC. One of the main activities for the night was an auction for Dickson's contemporary art to raise funds for Breast Cancer Care & Research Fund.
While guests wore pink dresses and ties to the event, they also got to see some fashion at the event. (It was held at the CMC fashion building, after all) Pocket Square Clothing sold some of its ties and pocket to raise funds for BCCRF, and a new men's fashion line, a collaboration between Thread Haus and Manny J. Style was previewed.
Manuel Jackson of Manny J. Style said that event producers hoped to raise $200,000 for BCCRF. For those who would like to donate post-Pink Tie Affair, here's a link at BCCRF's webpage where funds can be donated post auction.