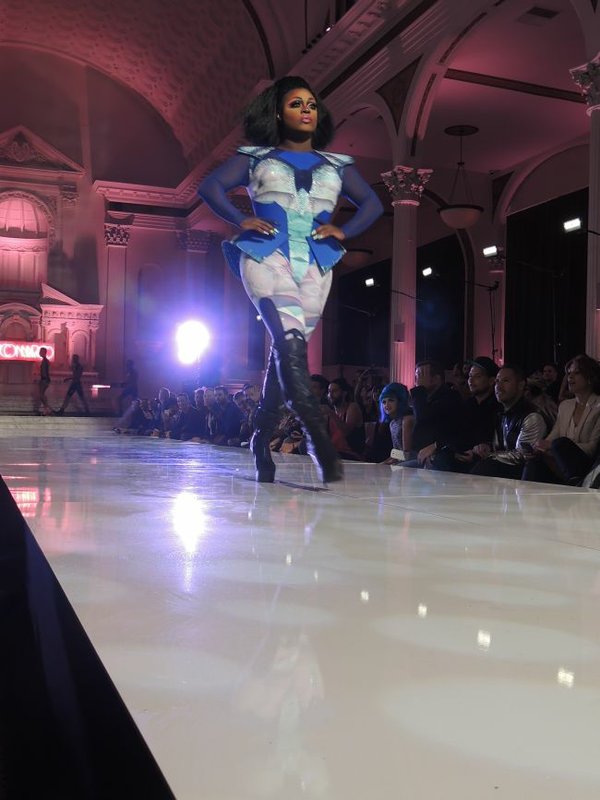 MarcoMarco: Drag Queens, Underwear, Anna Wintour?
Marco Morante, the costume designer for Britney Spears and a brigade of other celebs, produced a runway show for his MarcoMarco line of underwear at Vibiana in downtown Los Angeles on Oct. 14.
The MarcoMarco line was just one part of the show. Taking the runway was a veritable revue of drag queens with names like Mayhem Miller and GiGi Gorgeous. Since I cannot put it in a more hilarious way than Marco, I'll post the letter that he placed in the show's program.
Dear Ms. Wintour,
I've seen you for sometime now, but I don't think you've ever seen me. I am a costume designer who has ventured into collections...of underwear...I know, so base in concept! However, I've solved this runway issue by wrapping their presentation in fanciful displays of art and craftsmanship on a slew of gender blending beauties.
I'm inviting you to my show beause I'd hate for you to feel left out.
I was never invited to show in New York until this year and I felt pretty left out...I'm sure you had nothing to do with this.
My last collection, which was also my first, received over 3 million hits and, for the last year, has been the center of discussion for gaggles of giggly gays and their allies worldwide. This next show promises to be even more acclaimed. I respectively invite you to the debut of my second collection titled, "Collection 3, Slut goes to the Moon." I sincerely hope you can attend.
Thank you for your time,
MarcoMarco
That was the intro to the very lively 37-look show. And Ms. Wintour? Ball is in your court.