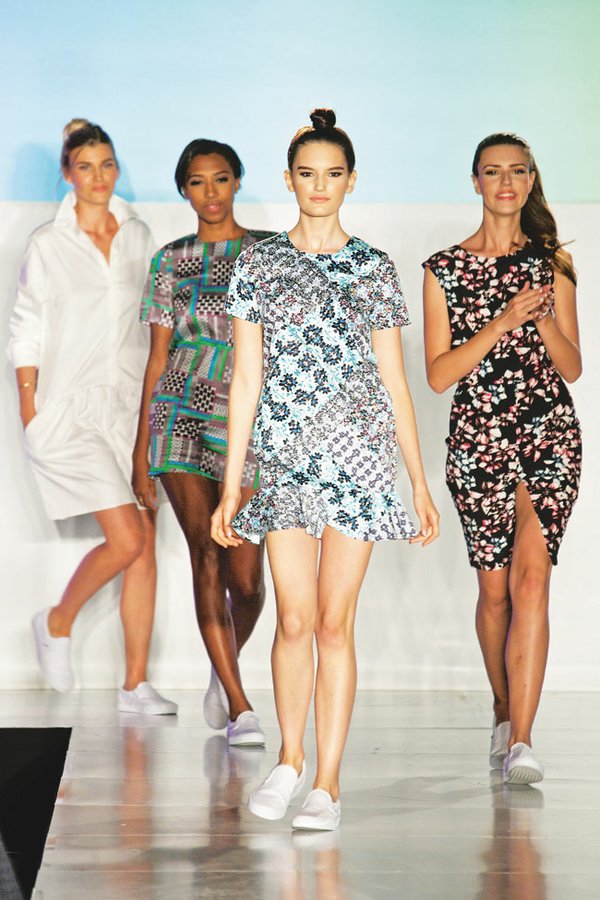 SAM & LAVI
Named MAFI Winner & FBI Receives FGI Grant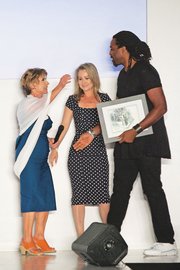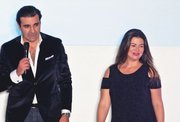 The Moss Adams Fashion Innovator (MAFI) award was presented to Sam & Lavi founders Sam Arasteh and Lavi Mirzak on Oct. 14 at Union Station in Los Angeles at the fourth annual All Aboard … LA's Fashion Platform runway show and fundraiser for Fashion Business Inc.
Founded in 2010 by husband and wife team Arasteh and Mirzak, the contemporary collection sells at upscale retailers including Saks Fifth Avenue, Revolve Clothing, Neiman Marcus, Harvey Nichols, American Rag and Fred Segal.
Designer Mirzak brings her textile design experience to the collection while Arasteh brings his business background to the company, which features original prints, high-end fabrics and a "day-to-night" aesthetic.
The fundraiser's presenting sponsor, Moss Adams LLP, presents the MAFI award to honor a California-based company that "has, in the past 12 months, significantly impacted the national marketplace by exemplifying creativity and innovation through unique and compelling designs, manufacturing and/or marketing."
"This year's winner is certainly deserving of the award with their beautiful feminine silhouettes, use of textured fabrics and state-of-the-art printing techniques," said Martin Hughes, Moss Adams partner and apparel-practices leader. "The brand was launched in 2010 and has very quickly become a sophisticated collection."
The award includes $5,000 in professional services from the national accounting firm. Past MAFI winners include Shay Todd, Petro Zillia's Nony Totchterman, Frankie B.'s Daniella Clarke, Cerre's Clayton and Flavie Webster, and Nally and Millie's James and Nally Park.
At the FBI fundraiser, Fashion Group International Foundation presented FBI with the first of two grants to "continue doing their good work," said Linda Tucker, chair of the FGI Foundation. Tucker presented FBI President Frances Harder and FBI Executive Director Trish Concannon with a check for $13,800.
Harder also named Los Angeles designer Brian "BK" Phillips the emerging designer of 2014. Phillips showed a selection of his BK Phillips collection, which is made from reworked vintage military uniforms.