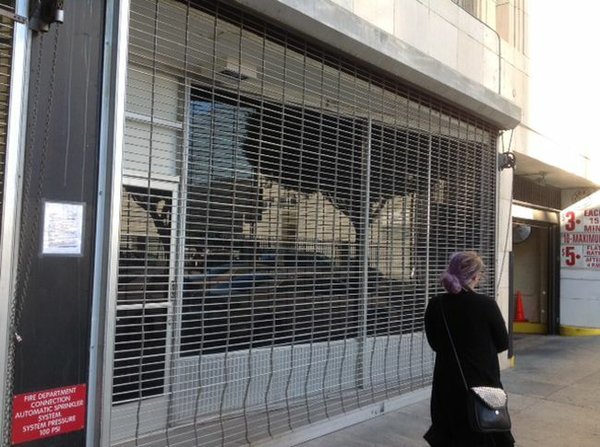 Construction Ramping up For A.P.C.in DTLA
Call it a forecast come true.
Since the beginning of this year, blogs and interviews with Jean Touitou noted that his highly anticipated A.P.C. boutique was scheduled to open in downtown Los Angeles.
Recently, a public note confirmed that A.P.C., a French denim and ready-to-wear boutique, will open at 123-125 W. 9th St, near the corner of Broadway and 9th Street. It said that A.P.C. would be renovating the ground floor space of the building.
The owner of the property, Anjac Fashion Buildings, posted a State of California Notice of Non-Responsibility on the site. It's what building owners post on their properties when a tenant will be renovating the space, and they want to avoid liability from potential liens.
A.P.C., well known in the U.S. for fashion collaborations with music star Kanye West, opened a shop on Melrose Place earlier this year. Obviously, Touitou got word of Broadway and 9th beforehand. December 2013, the corner of 9th and Broadway was becoming a pretty happening place. Acne Studio and Ace Hotel opened on the corner back then, paving the way for more retailers to put down stakes in the neighborhood.