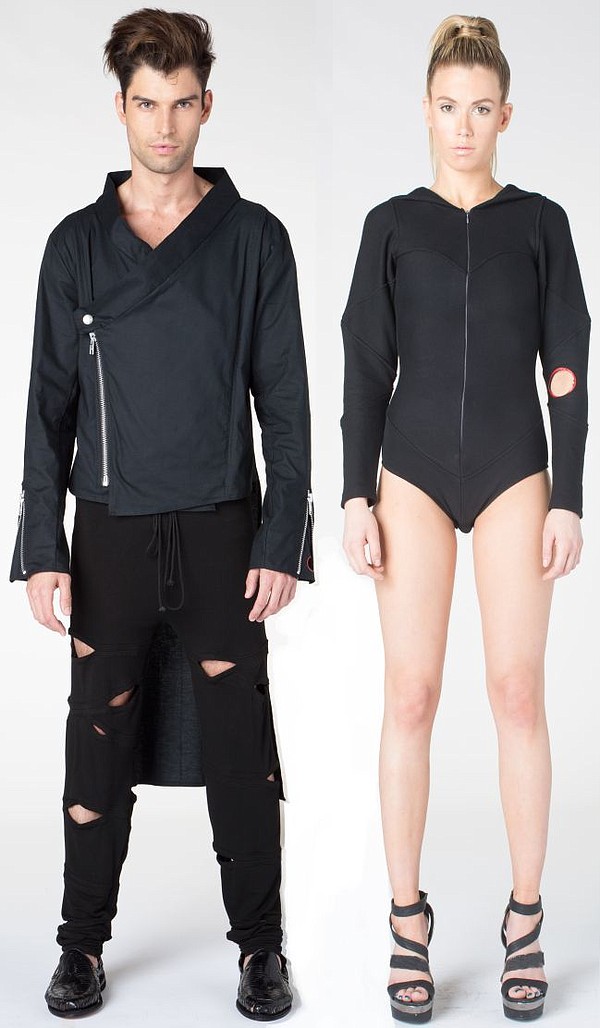 Bohemian Society: Cut The Logo
Victor Wilde has a message for the fashion world
Cut the logo!
So for his new line Wilde by Bohemian Society; Leggoyourlogo Collection, he has left a hole on garments where a brand logo would typically hang.
"This is collection zero," Wild said after a decade or so of designing Bohemian Society which developed a reputation for outré styles . "We're cleansing the Bohemian Society palate. We also wanted to have a very frank conversation about fashion," he said
On April 4, from 6PM to 9 PM, the line's palate cleanser, Wilde by Bohemian Society, will take its bow at Noce, a West Hollywood,Calif., boutique formerly known as Orphic. In the meantime, take a look at Wilde by Bohemian Society.
RELATED STORIES