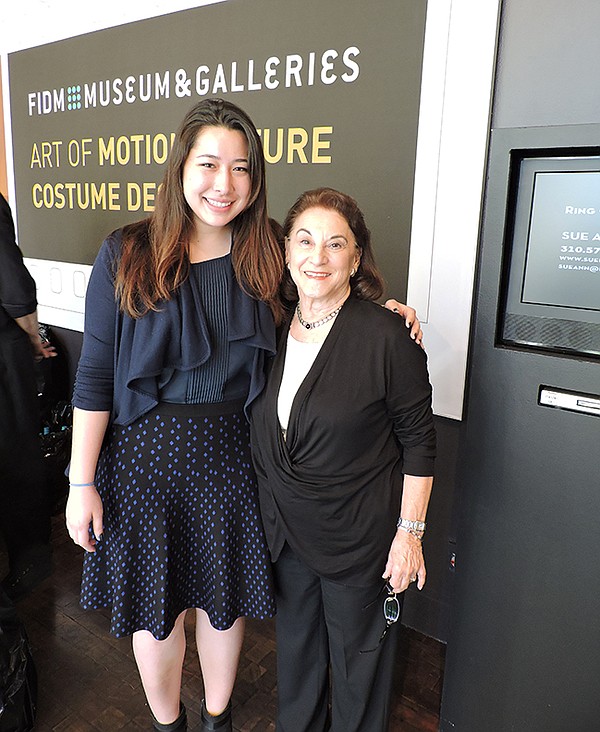 EVENTS
Hank Pola Scholarship Winner
Members of the Los Angeles fashion community met at the museum at the Fashion Institute of Design & Merchandising to present FIDM student Karoline Korpor with the Hank Pola Scholarship.
Korpor is currently studying business development at FIDM, which will be her fourth degree from the design school. She has already completed her studies in fashion design, textile product and development, and international manufacturing and product development.
Anne Bennion, FIDM's chairperson of the fashion knitwear design and textile design programs, said the school's international manufacturing and product development program provides students with a chance to see the inner workings of the apparel industry.
"IMPD isn't the bridge to someplace—it's the entire structure," she said. "It's so hands-on. They see product from concept to completion."
The program took Korpor and her colleagues from a cotton field in Visalia, Calif., to the Dystar facility in North Carolina to see the dye-sample process. The students worked on a project with Italian denim mill Candiani to explore the definition of "premium" as it applies to the LA denim market.
The Hank Pola Scholarship is named in honor of Hank Pola, a longtime textile executive and member of the Textile Association of Los Angeles.
Pola's grandson Spencer presented the $5,000 scholarship award "in my grandfather's name."
Pola's widow, Ilse Metchek, president of the California Fashion Association, called Korpor "an impressive young woman."
"Perhaps in five years you'll be standing here handing out awards," Metchek said.
RELATED STORIES