As of Thursday, August 20, 2015
Vans has put together a limited-edition collection of shoes, a T-shirt and a hat that all carry the same teen message: Smoking is bad for you.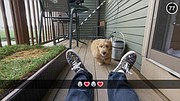 The campaign, done in partnership with Truth, one of the largest national youth smoking prevention campaigns in the country, emphasizes there are other things to do that are more fun than smoking.
The 2015 Vans x Truth collection is inspired by 100 ridiculously-awesome replacements for cigarettes, such as skateboarding, crowd surfing, getting back to nature or playing with a puppy.
For this special collection, Vans and Truth tapped Austin-based graphic designer and lifelong skateboarder Brett Stiles to create custom graphics for the look. This is the first collaboration between Truth and Vans.

The collection can be found at select Vans stores or online at vans.com/truth. The shoes are selling for $60 and T-shirts go for $26. A portion of the proceeds will help advance the Truth message.