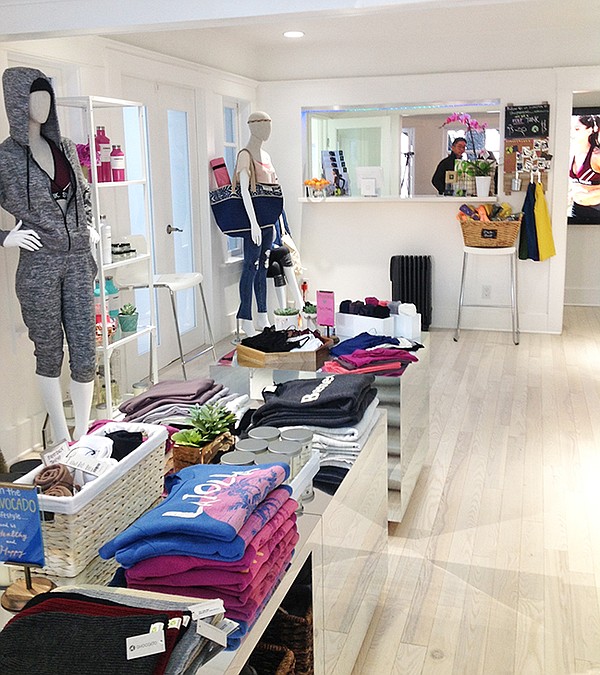 OPEN ON ABBOT KINNEY
Avocado Activewear
As many boutiques were anticipating the winter holiday retail season winding down, made-in-Los Angeles brand Avocado was just getting started. It opened its first store on Dec. 22.
Formerly a residence and an office space, the store is located at 1348 Abbot Kinney Blvd. Avocado sells yoga and athleisure clothes for women, said Ki Chung, the general manager of the brand, which also runs an e-commerce boutique (www.shopavocado.com).
Retail price points range from $20 to $80 for the brand. About 70 percent of its garments do not feature seams. The seamless garments feel better on the skin, Chung said. A top-selling item for the brand is its tank top, which is offered in 50 different colorways.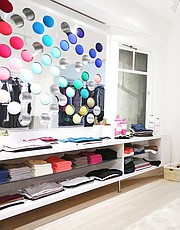 Avocado's parent company also makes Nikibiki, a women's line, which offers popularly priced items that range from dresses to outerwear. The 15-year-old company also offers plus sizes. Chung said that his company formed the Avocado line to break into a higher-end market. However, Avocado seeks to sell its athleisure clothes at a competitive price point.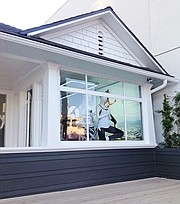 Athleisure is increasingly becoming popular on Abbot Kinney. In early December, U.K.–based athleisure brand Sweaty Betty opened its first store on America's West Coast at 1112 Abbot Kinney Blvd. Also opened on Abbot Kinney this year are brands that make sustainable clothes or brands that make it a point to manufacture in a way that won't damage the environment. One of these brands is Industry of All Nations, which opened this fall at 1121 Abbot Kinney Blvd. A women's contemporary store, Cuyana, also moved onto Abbot Kinney this year. It is located at 1140 Abbot Kinney Blvd.