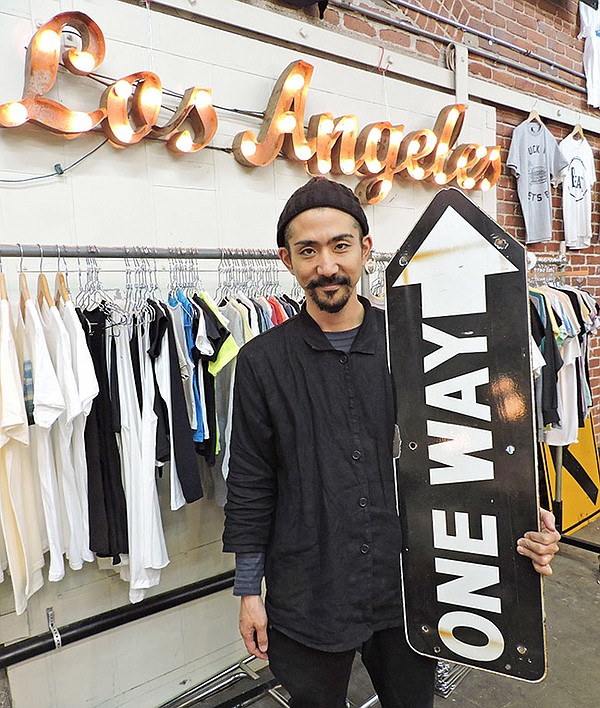 THIS MAN GOES POP
Popkiller Shutters First Shop Started in Retail Chain 

Ricky Takizawa started his Popkiller boutiques in 2003 by opening his first store at 7503 W. Sunset Blvd. in Los Angeles' Hollywood neighborhood.
But the Japanese expatriate decided to recently close the 900-square-foot space, which sold T-shirts with a pop-culture sensibility, Japanese accessories and vintage clothes curated by the store's buyers.
The shop was breaking even, he said, but foot traffic had been declining month after month. "I was sad to see it go," Takizawa said. "It was my first baby."
Last July, he closed his Popkiller store at The Lab, an upscale alternative shopping center in Costa Mesa, Calif.
Yet, Takizawa won't be leaving the retail world entirely. He continues to run his Popkiller boutiques in Los Angeles' Little Tokyo section and another one in the city's Los Feliz neighborhood.
But there are other business ventures in the making. In Little Tokyo, he also runs a separate shop called Pop Tee Shop,where he will introduce in March a kiosk-like machine, where shoppers can custom-make T-shirts, mixing and matching T-shirt graphics, T-shirt silhouettes and colorways.
And he is starting up a new division called Popfactory, which he forecasts will serve as the back office and the business support for a creative community of artists who can upload their designs to the website www.popfactory.net.
If Takizawa and his team choose to work with a specific artist, they will source T-shirts for them and print the artist's graphics at Popkiller's 5,500-square-foot compound at the edge of downtown Los Angeles.
Then they will wholesale the artist's tees to retailers. A point of difference for Popfactory is that not just anyone can upload their art and have it screen printed, said Jacob Koz, a Web consultant working with Takizawa.
Rather, Popfactory will pick the artists they wish to work with. "A lot of artists have good ideas, but they don't have business savvy," Takizawa said. He declined to forecast how much the new venture would make.
In addition, Takizawa is hoping to use his downtown Los Angeles space as a showroom for emerging Japanese labels hoping to take a bow in the United States and for American labels hoping to do business in Japan.