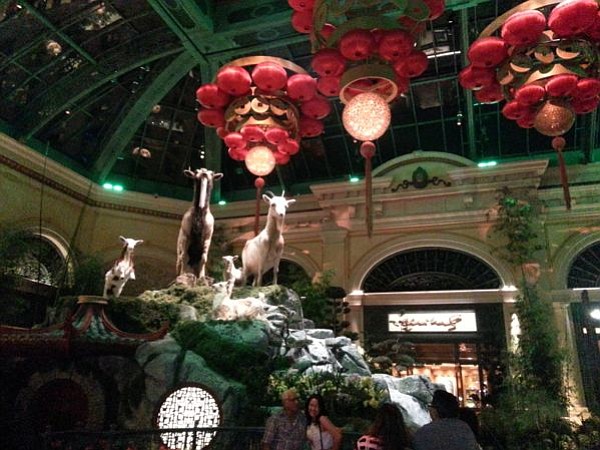 GONG HAY FAT CHOY
Happy New Year, Vegas-Style
Chinese New Year only comes around once a year and it's only the year of the goat every 12 years. So that's cause for celebration. And if you're in Las Vegas--like most of the apparel industry at the recent apparel trade shows--you're going to see the Lunar New Year's celebrations go big.
We spotted this fantastic, over-the-top and animatronic display at The Bellagio.
Gong Hay Fat Choy! And Happy New Year!