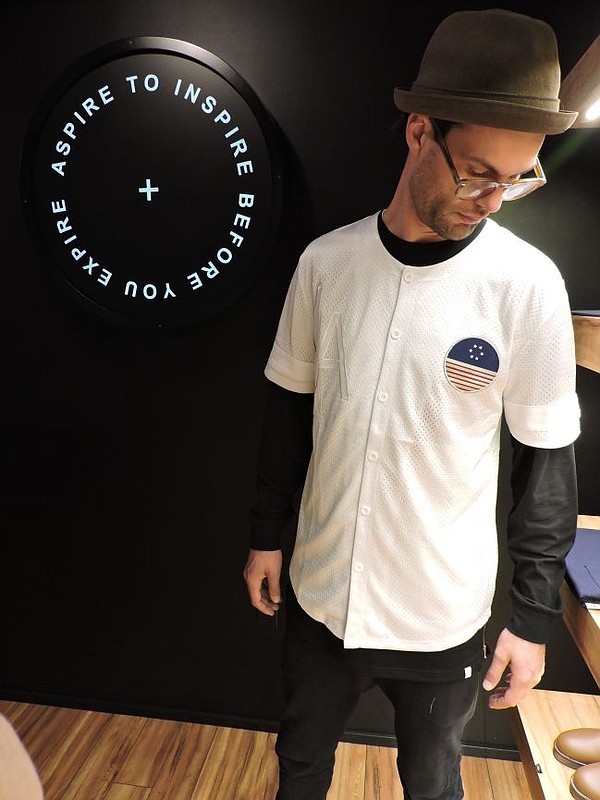 I Love Ugly's La Brea Bow
The black walls and tinted windows of the store look foreboding. The shop's name only brings up more vexing questions.
I Love Ugly. Is it a music label? A thrift shop/motel art gallery? Mmmm, not really, said George Vause, operations manager for the I Love Ugly space at 170 S. La Brea Ave., in Los Angeles. It's located by pioneering retailer American Rag. It's the first U.S. store for I Love Ugly, a men's brand designed in Auckland, New Zealand. And it aspires to be one of the more fashionable and unique brands on the globe.
"First it was about finding beauty in ugliness," Vause said of his label which started in 2008. "Now it's about finding details and quality in something that is different."
The shop opened with little fanfare in August in the space of a former art gallery. It's painted black inside, similar to a murky dive bar. There's a steady flow of people coming to see the label's signature pieces such as the Zespy, a drop crotch pant with an elastic waist and seersucker lining. The label offers a full collection of men's looks, which ranges from suiting to streetwear-savvy jackets. Also in stock, casual looks, eyewear and accessories. The label also keeps a sly sense of humor. Embroidered on the fly of one of the brand's selvage jeans, "Stay Faithful."