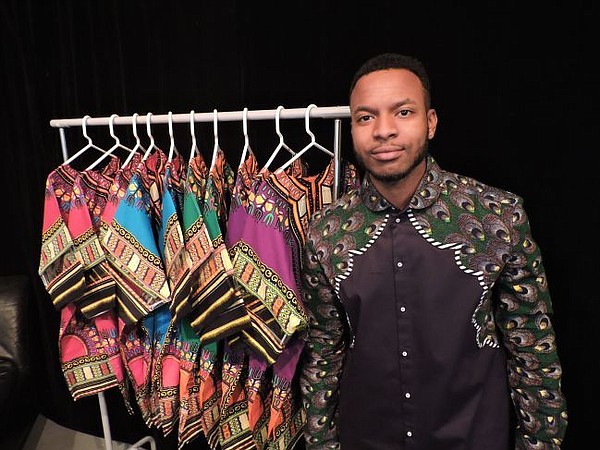 The Dashiki Strikes Back…with Royal Kulture
When Kevin Afuwah rapped under the moniker ThatAfricanKev, he always made sure to wear a dashiki, a colorful West African shirt. Later, he put his own stamp on the iconic shirt, specifically the logo Royal 1. With that American looking logo, voila, Afuwah started his line Royal Kulture. It got the notice of none other than Sarah Jessica Parker, who was photographed in a Royal Kulture dashiki jersey.
On Jan. 17, Royal Kulture held a viewing event , produced by LA Emerging Designers at downtown Los Angeles. At the end of the show, event contributor Trending LA gave gift bags containing drinks from Pressed Juicery and Wood Jewelry by Paul Guillemette. Take a look.