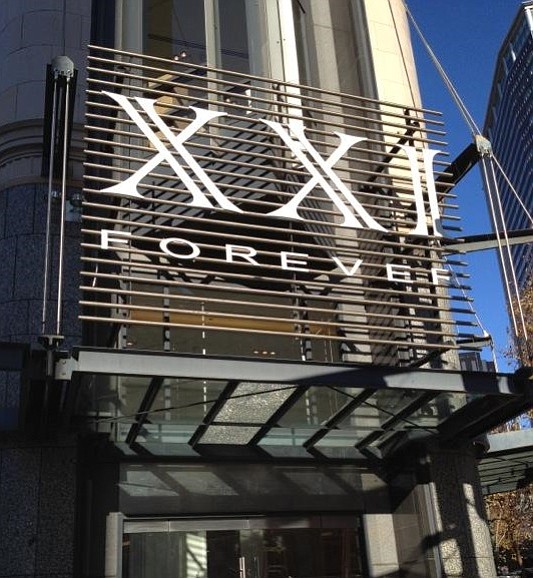 RETAIL
Forever 21 Closing Big SF Store
The huge Forever 21 store that opened in late 2004 in a former Bank of America building at the corner of Powell and Market streets will be no more on Aug. 2.
The Los Angeles retailer has decided that the 40,000-square-foot outpost close to Union Square is a bit redundant. It is only a block away from the mammoth XXI Forever store that takes up 53,400 square feet over four floors located in the former Virgin Megastore at Powell and Stockton streets.
That bigger store opened a few years ago and has a wider selection of merchandise.
The one advantage of the Powell and Market location was that it was near the Powell Street cable car line and across the street from the Bart and Muni station.
But more than 90,000 square feet of retail space within one block is too much for anyone - even Forever 21.